BUILT on dreams of freedom, years of rebellions and resistance to enslavement and a shared spirit of tenacity to create an economically thriving and culturally rich community during the post-slavery period, Victoria Village, East Coast Demerara, was the first village to be purchased and established by freed African men and women in Guyana.
Last week, the Pepperpot Magazine journeyed along the coast to visit Victoria Village and learn about the ancestral history that was passed down by former enslaved Africans, interact with residents and listen to their stories about life in the community.
Victoria is located approximately 18 miles from Georgetown, and it sits placidly between neighbouring villages Cove and John and Belfield.
Across the community's landscape are many houses, including some with shops and visibly hardworking people can be seen either going to and fro the main access road while riding bicycles or scooters, walking, or commuting in vehicles. Oftentimes, these people pass each other with a friendly greeting, a warm smile, a nod of the head, or a simple 'hi, good day.'
Victoria has a population of approximately 5000 residents. According to a resident, Desmond Saul, the entire village is '130 rods wide and 7 miles deep.' With many acres of cultivable land, one of the main economic activities is farming. Residents invest a lot of time and essential resources into planting and reaping various produce such as ground provisions, coconuts, fruits and vegetables. They also rear livestock and poultry and operate other small businesses.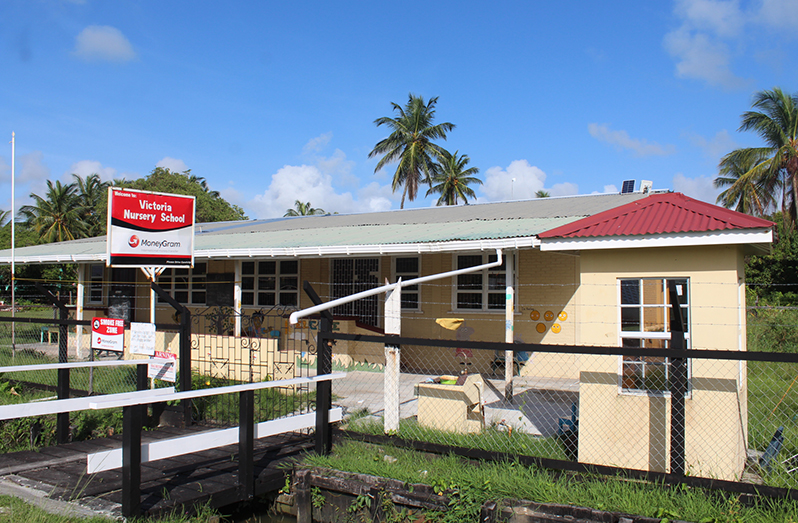 Currently, there is a health centre, cultural centre, gas station, two nursery schools (Victoria Nursery and North Brook Nursery), a primary school (Victoria Primary), several churches belonging to different Christian denominations such as Roman Catholicism, Lutheranism and Seventh Day Adventists, to name a few. There are no secondary schools in the village. Students who complete their grade six assessment can attend secondary schools in the neighbouring communities, such as Hope Secondary, Golden Grove Secondary, Hindu College, and other local secondary schools.
Often referred to as the 'mother of all villages' and one of the largest villages in Guyana, Victoria is managed by the Region Four – Regional Democratic Council (RDC) that is located at Triumph (East Coast Demerara) and it is under the administration and management of the Haslington/Grove Neighbourhood Democratic Council (NDC) that is located at Nabacalis (East Coast Demerara).
Birth of Victoria Village
The history of Victoria Village can be traced back 184 years ago. During an interview with the Pepperpot Magazine, Desmond Saul disclosed that Victoria, originally a former cotton plantation called North Brook, was purchased by 83 freed African men and women. They were from the neighbouring plantations: Dochfour, Hope, Paradise and Enmore. While some literature include Ann's Grove as an additional plantation, Saul stated that based on previous knowledge, Ann's Grove was established after Victoria.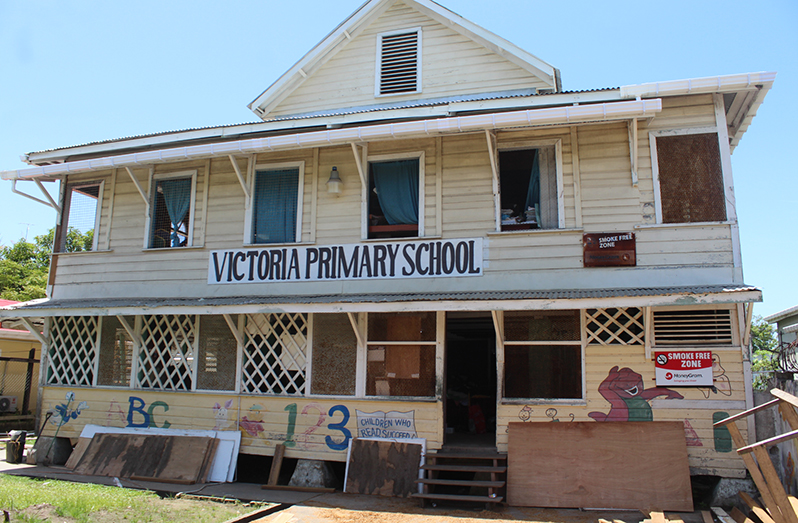 Following the emancipation of enslaved Africans in then British Guiana on August 1, 1838, the freed Africans left the plantations to earn an income, acquire lands to farm and sustain themselves.
"They pooled their monies, and they bought this land, the first piece of land purchased by free men and women anywhere in the Western hemisphere. That occurred on November 7, 1839," highlighted Saul. Consequently, the village was named Victoria in honour of the former Queen of the United Kingdom, Queen Victoria, whom they believed was responsible for their freedom.
"When the landowners heard that the freed Africans were interested in buying, they doubled the price, trying to deter them, but they persisted and bought it," he said.
Saul explained that the freed Africans were cognisant of the challenges they had to face. They partitioned the lands and ensured that there were schools and churches because they valued education and praising God. Their primary goal was to ensure moral and ethical social development.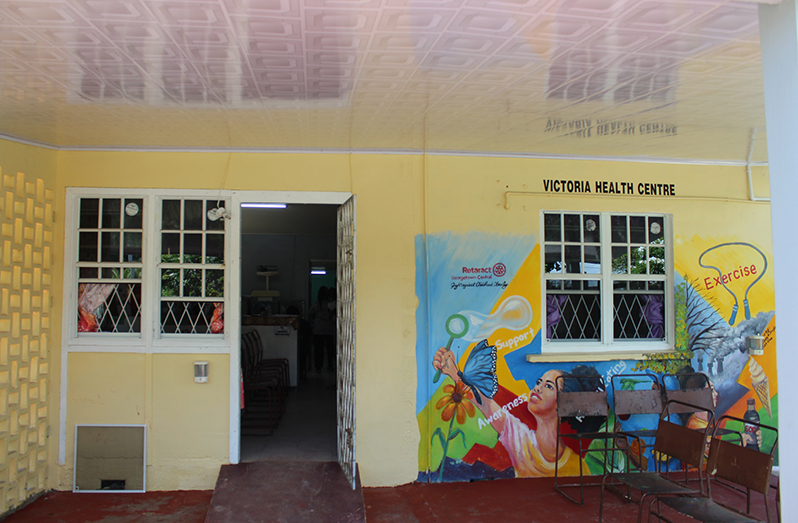 The administrative government later made the new land owners responsible for the maintenance of village infrastructures, and this required using the little monies they saved. Additionally, the plantation owners would flood the village to destroy crops that were planted in an attempt to force the former enslaved Africans to return to the plantations.
During this time, people used to walk several miles to Le Resouvenir to attend church. As a result, they built the 'Wilberforce Congregational Church' in 1845 in honour of William Wilberforce, a British politician and abolitionist. The church still has a bell that is rung in times of distress.
Today, relics of Victoria's past are still present. Apart from the William Wilberforce Congregational Church, there is the Victoria Primary School, formerly the Victoria Roman Catholic School that was the first school set up in the village; the Victoria Roman Catholic Church; and the hut that served as a bank for the monies that were used to eventually purchase Victoria.
As Guyana is set to mark the 184th anniversary of Emancipation, it is an opportune time to reflect on the sacrifices and cultural legacy of the formerly enslaved African men and women in the country while observing this year's theme: 'Celebrating the enduring African spirit through cultural expression.'