NANDA Goordial wasn't always a stay-at-home mom, but after her husband took ill three years ago, she had to quit her job. But she doesn't mind being at home at all, since she has a lot to do and a lot of company, her dogs.
The 51-year-old is a resident of Herstelling Village, East Bank Demerara, a place she has spent all her life and loves the quietness, except for the occasional weekend parties hosted in the community, she said.
The mother of one resides in Creek Dam Street, near the koker, close to the sea dam and it is the last house on that street, but she doesn't mind at all because it is a safe place.
Growing up in the village as a girl, Goordial said she wasn't very outgoing and had one direction to school and back. When she got older, she eventually had some sort of social life.
She finally got a little bit of exposure when she started high school in the city at St. John's College. After completing secondary school, she went into the world of work.
Goordial reported that she sometimes doesn't leave the house because there are trucks and vans that would visit the village selling groceries, greens and just about everything else.
Even the 'fish man' would pass by daily, and there are enough shops in the village to make purchases if needed.
The mother of one added that on Sundays, they would at times go to the La Penitence Market, which is quite large and being the closest market, it is convenient for shopping for fresh fruits and vegetables.
These days, Goordial supports her ailing husband, Youbraj Ramdeo, who suffered a stroke and used to be a truck driver.
She also spends a lot of time with her beloved pets, dogs, in the form of Chihuahuas and takes care of the home and chores.
Goordial disclosed that since there isn't enough space for farming or poultry-rearing, most people in Herstelling Village are either self-employed or leave the community for work.
"It is a place where most people are doing something for work, so it is relatively a safe village to live," he said.
Bibi Shimoon Ramkissoon
Meanwhile, in the same village is the home of Bibi Shimoon Ramkissoon, who resides on Fourth Street, which is called the Back Street.
When asked how life was in that section of Herstelling Village, Ramkissoon stated that she lives in fear because recently, a bicycle was taken away along with other kitchen items during another break-in.
"To live in here you have to keep your eyes closed and your mouth shut and lock up and stay indoors, because the thieves are around a lot," she said. "Living here, growing up, used to be nice, but now we are afraid of what is happening with these bandits coming at nights, breaking in our homes is cause for concern because it has happened before."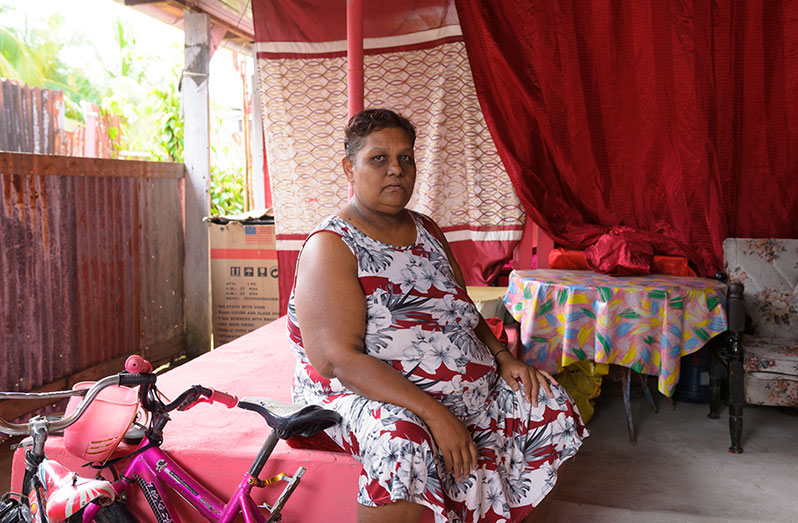 Ramkissoon reported that her 82-year-old mother is ill and needs a bit of assistance to take care of her, and she lives in an extended family setting where there are two houses in the yard housing more than a dozen people.
Ramkissoon told the Pepperpot Magazine that the community could benefit from better roads and their yards are prone to floods during the rainy season and when there are high tides.
She is a native of Herstelling and a stay-at-home mom, who spends time with her grandchildren and supervise her children around the home.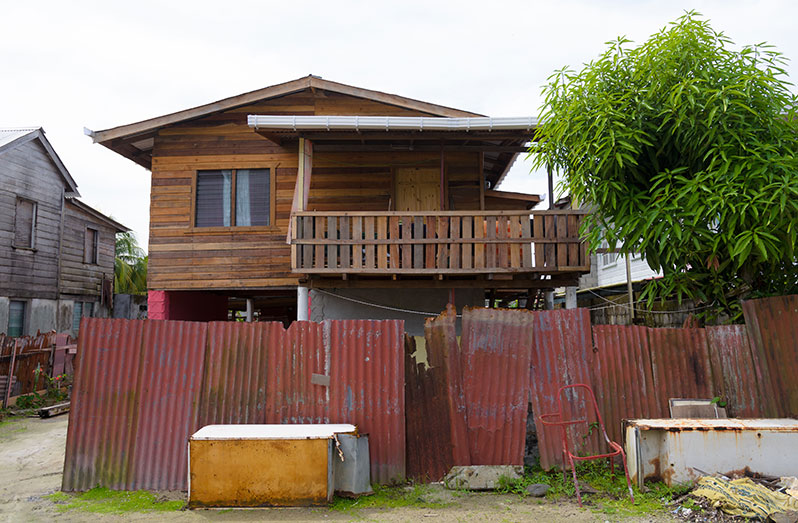 Ramkissoon added that the neighbours are good people who cooperate when their help is needed
She pointed out that they are familiar with most people in their street, but recently there have been many new faces in the village and she doesn't socialise at all.
Ramkisson related that there is the sea dam squatting area of the village where many people reside.