WHEN the economic conditions in neighbouring Venezuela worsened, and things were bleak for Guyana-born Helena Buonds La Cruz, she made her way back to Guyana and now resides on the sea dam at Herstelling, East Bank Demerara.
The 58-year-old mother of six told the Pepperpot Magazine that when things became difficult in Venezuela, she returned to Region One (Barima-Waini) in her hometown of Moruca to re-start her life.
She stated that they spent some time in Matthews Ridge before realising that they would be unable to earn and live in that area, since jobs were not readily available.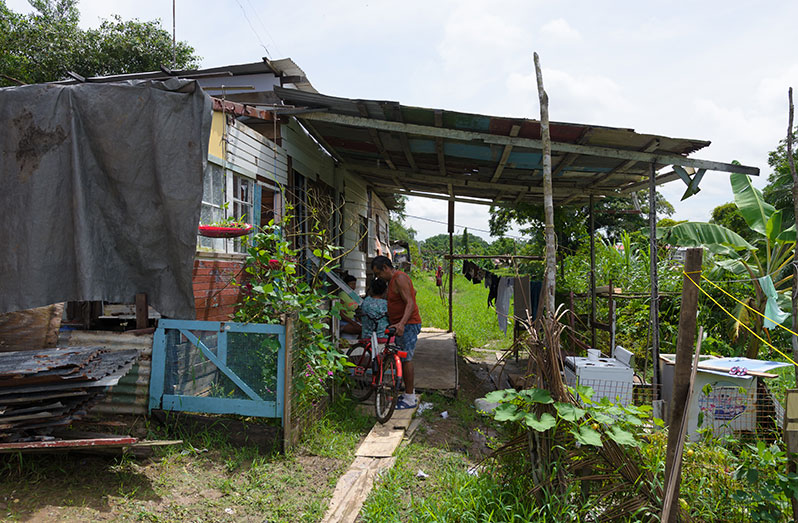 "I born in Moruca but grew up in Matthews Ridge and more than a dozen Spanish people like [us] are living on the sea dam. We have family scattered all over Guyana," she said.
But things did not go as planned, and she later relocated to the sea dam area of Herstelling for more than a year now.
La Cruz related that she is Guyanese but left this country 40 years ago for a better standard of living at the time. She explained that she was doing well until the country became financially unstable.
Presently, a grandson, two small grand-daughters and a daughter along with her husband are here in Guyana trying to pick up the pieces of making a life for themselves.
"Since we have been here, life is better, we get to eat, and we are trying. The people have been good to us and we appreciate that so much, all they have given to make us feel welcomed," she said.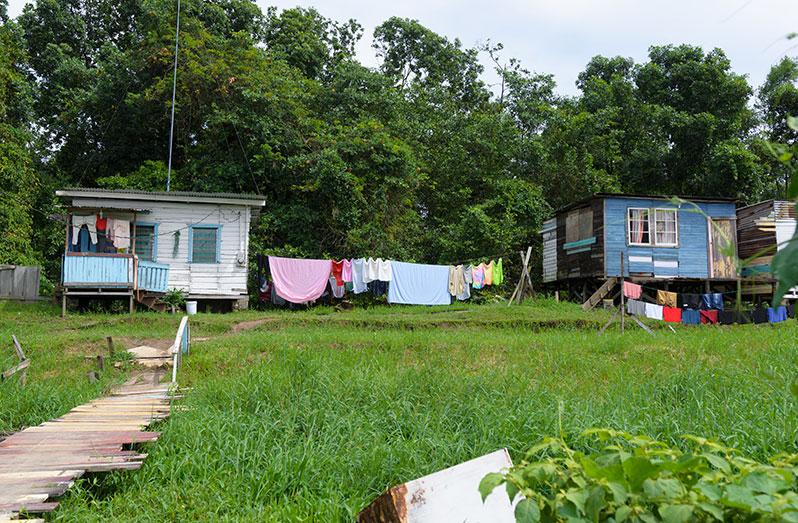 La Cruz stated that her husband is elderly and unable to work, so they rely on her grandson to work and bring in an income.
However, her husband has a kitchen garden and is rearing a few chickens with the little space they have.
She said despite some challenges, they have a better life here in Guyana than in Venezuela, even though seven of them share a humble wooden cottage on the sea dam.
La Cruz and her family have been residing on the sea dam for one year and six months, and so far, they have had no issues with their neighbours.
Margarita Ramnauth
Also on the sea dam is the home of Margarita Ramnauth, who is originally from Mosquito Hall, East Coast Demerara, but relocated to Herstelling Village, East Bank Demerara, eight years ago.
The mother of five reported that things became hard when her husband passed away last year and she was forced to quit her job due to an enlarged liver, so she cannot work.
She told the Pepperpot Magazine that medical professionals told her that nothing could be done to her condition and she would have to live with the illness.
Ramnauth stated that she has three children who are in school still, and two others who are working to support the home, but for that, she is grateful.
She has a daughter who lives next door and a brother and a son nearby among the 40 houses on the sea dam.
The 42-year-old said the Muslim community is assisting her with transportation and schooling for her three children, who still attend school.
Without their input, she would have been unable to send them to school, and she is very thankful for the assistance.
Not being able to work is hard on Ramnauth, who feels trapped due to her illness.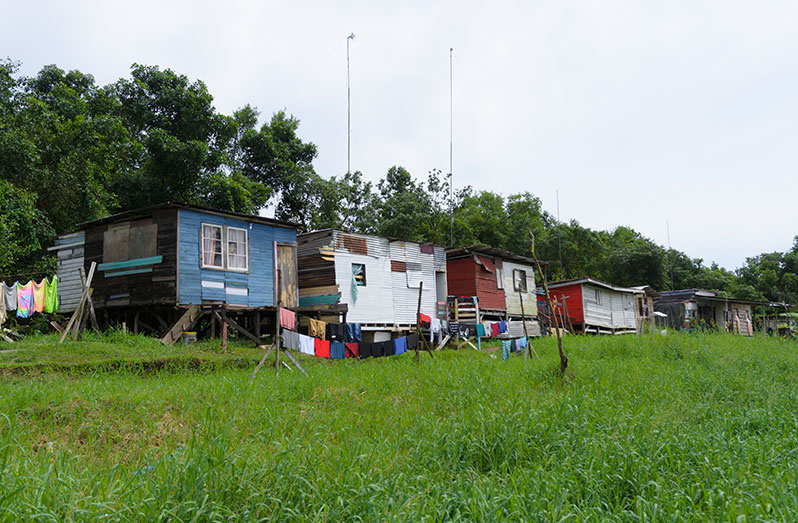 "I want to go and work to earn, but with my health condition I cannot do hard work, so I have to depend on others to help me, which is a situation I cannot avoid at this time," she said.
Ramnauth added that she would make do with whatever is given to her by her adult children, since there is little to nothing she can do for work.
She was self-employed as a vendor who bought and sold goods, clothing and other items.
Delano Williams photos saved in a folder in Graphic as Herstelling.