A hub for small businesses
Last week the Pepperpot Magazine visited the budding village of Herstelling, East Bank Demerara, to highlight the way of life of the locals, who do many jobs to earn.
THE village consists of internal streets, many nooks and crannies and can be accessed via the main East Bank Demerara public road.
Herstelling village is sandwiched between Providence and Peter's Hall, and it is a fairly large community with people of different ethnicities co-existing.
Herstelling is thickly populated with about 3,000 people, and it has many small businesses, shops, rum shops, bars, stores, hardware businesses, mechanic shops, a lumber yard, a bottled-water business, a Chinese restaurant, roadside food stalls, a halaal restaurant and salons.
The village extends from the public road way down to the sea dam, which is a squatting-area section that is being occupied by more than a dozen families, including some Spanish-speaking migrants.
The people of this village are friendly, welcoming and are always up for a chat and would entertain visitors at any given time.
Herstelling comes under the Herstelling/Little Diamond Neighbourhood Democratic Council (NDC). It is a developing village that benefited from upgraded, asphalted internal streets, bridges, footpaths, de-silting of canals, and cleaning of drains and parapets.
The village has a potable water supply, electricity, landline phones, internet, and cable television and all the basic facilities, including a health centre, a playground and a community centre which is located in the next village, Farm.
The people of this village are small-business owners, young professionals, doctors, skilled masons, carpenters, mechanics, painters, nail technicians, hairstylists, welders and others who work outside the community.
Herstelling is a bustling village with a lot of activities and a lot of street happenings. There are small sheds, the meeting place for elders and others to get together to chat and to quench their thirst with liquid refreshments.
It is one of those villages where the locals know each other, and the people live in a neighbourly manner.
Some locals have reported that they have unfortunately also suffered at the hands of bandits passing through the community, breaking into kitchens and houses, taking away valuables and just about anything left unattended.
The village is flood-prone, but in recent times, residents have reported an upgrade in the drainage network to minimise the effects of heavy flooding whenever it rains and the tide is high.
Herstelling includes the new housing schemes on the opposite side of the public road, as well as the gated communities.
The people of this village are very resourceful, and they do many things for work in some form of small businesses and skills.
The people are generally satisfied, but some residents are calling for upgraded internal streets and something to be done about flooding in their yards.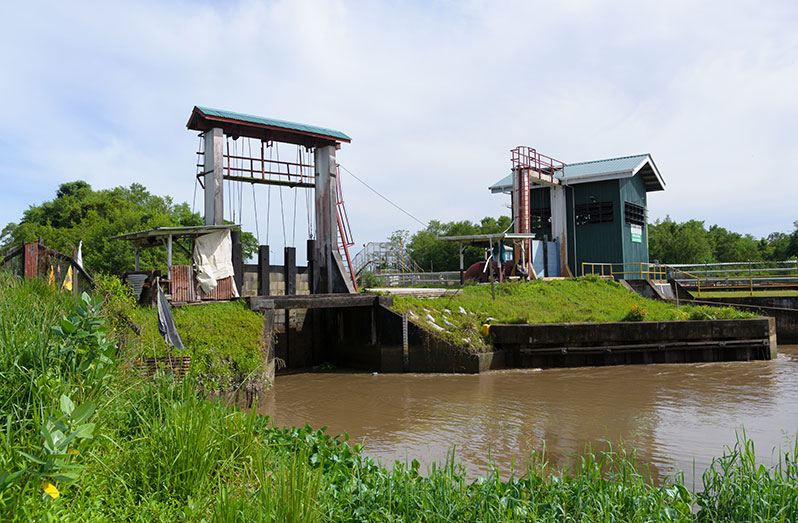 Herstelling Village is strategically located and is about 20 minutes from the city, and it is surrounded by major hubs of businesses including the Amazonia Mall, Massy, New Thriving Restaurant, Resto Bar and Lounge and the National Stadium.
There are gas stations and hardware stores and just about every other business nearby, so the people do not have to commute very far to shop.