MOHAMED Alli is a resident of Kaneville Gardens, East Bank Demerara and he is one of the first settlers of the village who advocated for community-based development within the village.
As a squatter, he began occupying a plot in the village in 1992, and his house was dismantled when the authorities launched an exercise to clear the land, which was state lands, belonging to the Guyana Sugar Corporation (GuySuCo).
However, in 1993 after a protest exercise, the then President, the late Cheddi Jagan, visited the village and held a meeting where he told residents they could rebuild and live there.
He made good on his promise to regularise the squatting area and then the community was developed with the basic infrastructure thus, enhancing the lives of the people.
The 56-year-old told the Pepperpot Magazine that after it was legal to live there, he formed a group to foster development in the village and things started to happen when they approached the administration and several agencies for help.
"I visited SIMAP and IDB after crafting a five-year developmental plan for the village and sought assistance, and it was given. We got roads, light and water and it was good for the people," he said.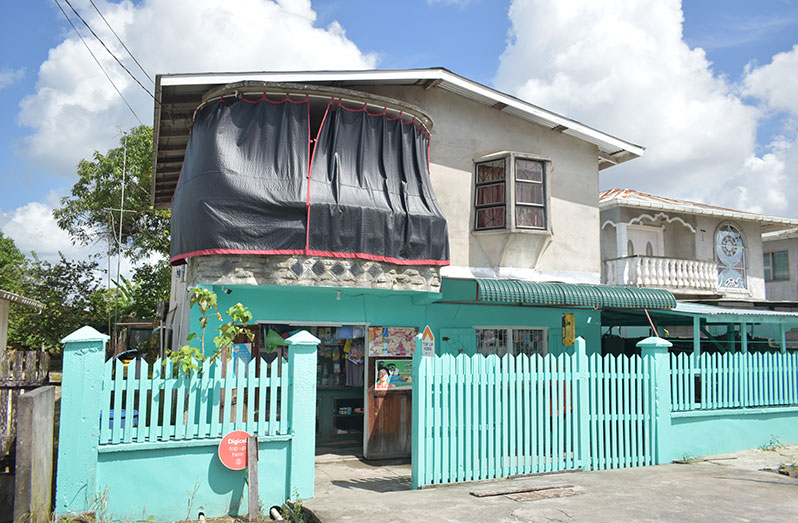 The father of three related that it was a matter of prioritising things and what they needed first was water and they applied for that service with the help of the agencies that came on board to partner with them.
Alli added that through their village group, Kaneville Citizen Development Committee of which he was the chairperson, they also visited the then President Jagan in 1999 to advocate for roads.
Based on their request, the late President Jagan returned to the village and during a walkabout, he promised to see that four streets were paved into all-weather roads to bring ease to the people who walked on mud dams.
Alli stated that over time, they approached the Ministry of Housing and asked for more roads in the village to be made into 'crush and run' composition and it happened.
He related that the then Minister of Housing, Shaik Baksh visited and personally saw that the roads were done and later, they reached out to IDB and got all-weather roads in the entire village.
"I took a lot of time to volunteer my services to this community because I wanted development to take place rapidly, and that's how we got so many things, so quickly and the people that were with me on this journey were old-school, good people, who invested time to assist," he said.
He noted that people like Gregory Baker, who has long passed away and many others, some of whom migrated and others passed on were instrumental in developing Kaneville into the residential area it is today.
Alli told the Pepperpot Magazine that the transformation from a squatting area to a developing community was welcomed by the people, who, at that time, craved development.
The resident pointed out that when he first began living in Kaneville, it was a swamp, overgrown by bushes, and it had a small track which led to the canal over which a piece of wood served as the bridge.
Alli reported that at nights he would be at home, then he had a little house, and he would hear a 'splash'; he knew he had to go,in the darkness, and render assistance in getting the man, who had imbibed heavily, out of the canal.
"When I hear a splash at nights I knew what had happened. It was someone overboard because it was a piece of wood they had to navigate to get over. After it happened several times, I began asking for wood to build a proper bridge because someone would lose their life, and a better bridge was constructed," he said.
Alli explained that his five-year development plan for the village included a playground, the land was identified, but nothing happened after that.
He added that a police station, schools and a drainage upgrade were also included and these days he doesn't have the time to volunteer since he has a business to run and he is often overseas.
Alli is originally from Kitty, Georgetown but relocated to Craig with his family and later lived at Grove and it was when he got wind of the news that people were squatting in Kaneville he grabbed the opportunity.
"I was renting and I wanted to get out of that, so I went to squat because I wanted my own house and today, I have my own house and a business right here in Kaneville," he said.