Kaneville Gardens residents proud of their community's development over the years
THERE is nothing like home and it is no different for Derek Samaroo, a resident of Kaneville Gardens, East Bank Demerara.
It is a place he has been residing for the past 20 years and it is indeed a plus for the people to benefit from development since the village went from a swamp to a developing community with the necessary infrastructure.
The 52-year-old told the Pepperpot Magazine that he was very pleased with the way the village had developed over the years for their comfort.
The father of one stated that there was need for a play park for the children and some of the roads needed upgrading.
"In here, you have to watch yourself and look out for others as it relates to crimes, but I stay in my lane and I do not mix up or get involved in things that do not concern me. They [criminal elements] don't bother me and I appreciate that," he said.
He is originally from Dennis Street, Campbellville, Georgetown and in his bid to own his own place, relocated to Kaneville Gardens.
His family also moved to that village and his mother is his neighbour and that is very convenient.
Theresa Jackson, the self-employed of five
Meanwhile, in the same village is the home of Theresa Jackson and her extended family. She has a small business of selling haberdashery and delicious homemade snacks via her roadside stall.
The 38-year-old lives in an apartment in the lower flat of her parents' house and in another section, a sister lives with her family.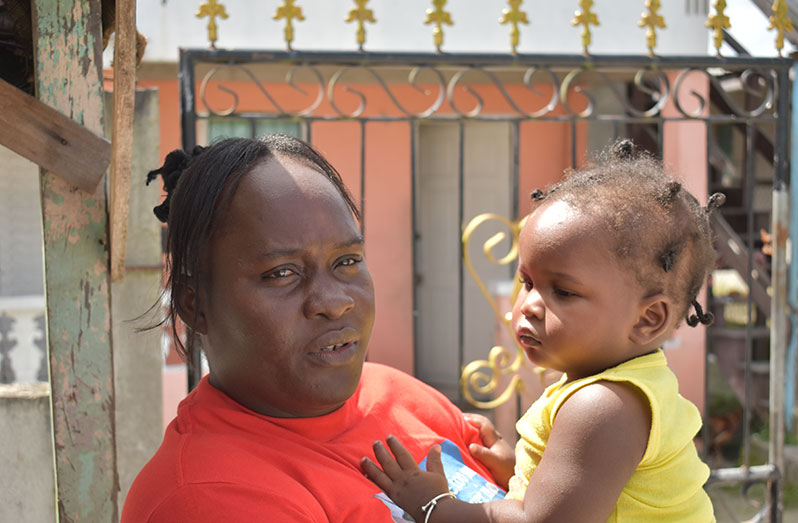 Her parents live in the upper flat of the two-storey edifice.
Jackson is the mother of five sons, the eldest is 22 and the youngest is a toddler. She was motivated to start her own small business since the prospect of working for people was not in her favour.
Two years ago, with the money she had in savings, she invested in some clothes and footwear and began selling at the roadside just in front of her home.
"It was during the pandemic and I had to do something to earn and that was my best option as a mother," she said.
Jackson added that she used to have her stall on the main access road but decided to relocate it to in front of her home.
As a form of independence after her separation from marriage, she became a single mother with five children, and she doesn't believe in sitting idly by.
Having a small business is empowering for Jackson, who is of the view that anything is possible through hard work and determination.
She is supported by her children, but some are grown and are leading their own lives.
"These boys get big, so the money that mommy used to get cut because they have girlfriends, and they are getting a portion too, still better than nothing," she said.
Jackson is originally from Ann's Grove, East Coast Demerara and relocated with her family 21 years ago to Harpy Eagle Street, Kaneville Gardens.
She explained that her mother would make fried chicken, macaroni and cheese, egg ball, boil and fried channa with sour, among other things and she would sell them from a glass case they have set up along with local fruit juices as well as carbonated sodas.
The single parent would sell every day until the snacks are sold out.
"It doesn't matter where you live. You have to make your life good by being a good example to your family and don't go in people's way. Around here it is better to mind your own business to avoid problems," she said.
Devon Cort, the landscaper/bus driver
Devon Cort is also a resident of Kaneville Gardens who is a minibus driver and a weeder.
He has a nice cottage in the village and his place is well-kept.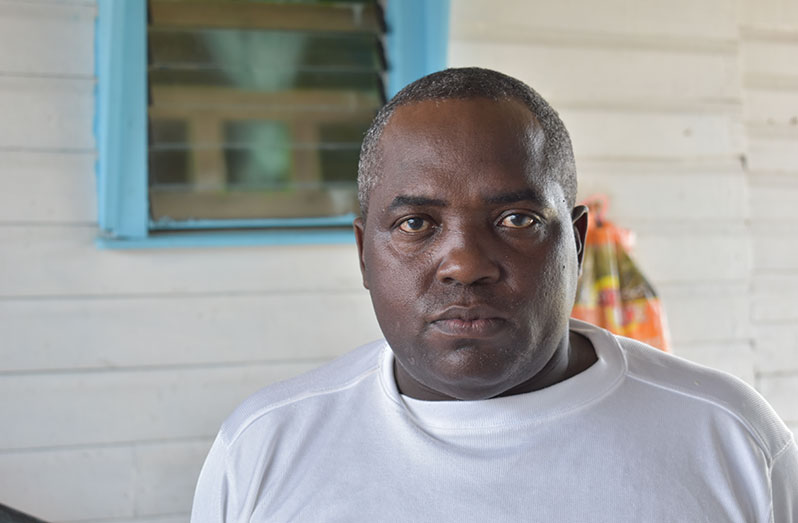 Cort is the father of seven and that day when the team visited, he was in the process of preparing a meal of corilla and fried fish with rice for the family before heading off to do a job of landscaping right in the village.
The 48-year-old reported that he had been residing in the community for the past 20 years and came from the village next door, Craig.
Carl Croker photos saved in a folder in Graphics as Kaneville Gardens.