TAJMATTIE Gokul called "Bibi" is a pensioner, who has lived all her life in Number 10 Village, Mahaica Creek and is a farmer, 'shining' in her golden years.
The mother of five related that her parents were among the first settlers of the village. As such, it is her home.
Her parents, who have long passed on, were farmers, and they also had livestock and cattle.
Gokul and her sister used to assist with the chores and farming, where they lead a humble but satisfying life as youngsters.
At age 14 she dropped out of school, and, at 19 years old (in 1969) she got married.
Soon after, she and her husband started a family and had five children, one of whom passed away two years ago.
After her parents died, she inherited the house and farmlands. Her only sibling, a sister, resides overseas.
As a farmer, when she was much younger, she used to go to Bourda Market to sell her produce, but, as she progressed in age, she quit going to markets and began selling to wholesale buyers who would visit.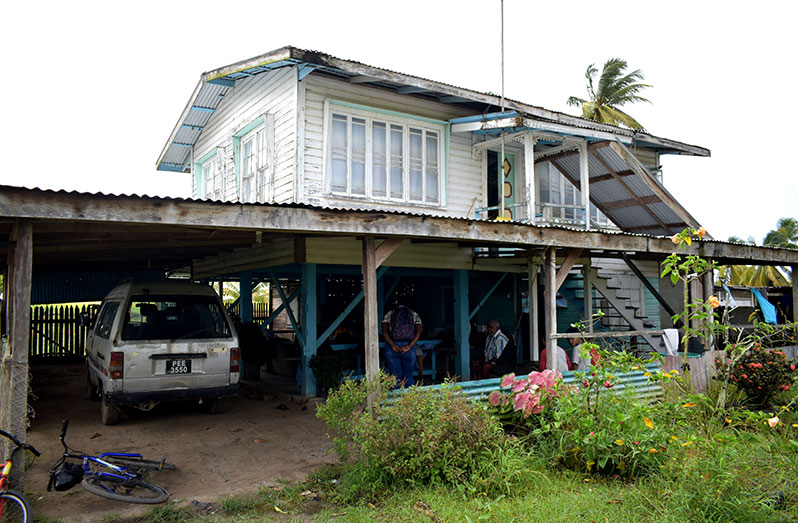 Apart from being a pensioner, Gokul had an accident which left her somewhat shell-shocked and it took away her love for commuting.
Gokul related that even though she is not getting electricity from the Guyana Power and Light Company (GPL) they installed solar panels to be self-sufficient in that regard.
When the children became grown and left home, she sold off the cattle and just have some ducks and chickens.
On that day, when the team visited, Gokul's daughter was visiting and she was assisting in peeling some katahar which would be used to make a curry.
The elderly woman does all her own cooking and household chores and just about everything else, such as farming, ploughing the field and tending to the livestock.
Mulchand Persaud, the elder
Mulchand Persaud called "Uncle Paul" is well-known in his village of Number 10, Mahaica Creek and has contributed to society in small ways.
He has a shop which he operates from his home, a convenient setting for locals.
The shop is licensed to sell beverages, hardware and fertilizer, supplying farmers.
Persaud explained that he used to sell groceries, but after vans began coming into the village plying their goods, he quit that business because sales became slow.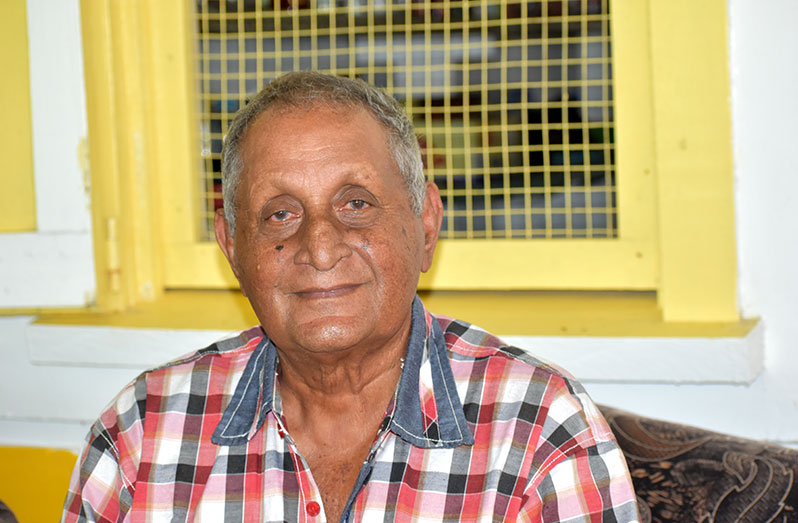 "It is far more convenient for people to shop when the vans come around weekly to their house rather than leaving their homes to come here to buy," he said.
Persaud added that vehicles visit weekly with fish, fruits and groceries so a lot of people prefer to make purchases right then without having to go out.
The 79-year-old told the Pepperpot Magazine that he has lived all his life in the community and most of his adult life he was a rice farmer but these days his sons and grandsons have taken over the job.
The father of five stated that things have changed drastically over the years in terms of development from mud dams to roads, from launch/boats through the creek to all-weather roads and an improved drainage and irrigation network to aid farming.
Persaud disclosed that they have benefitted from potable water supply for a few months now and he is very pleased about that new development.
He related that with newer services, the lives of the people of Number 10 Village have been enhanced and things seem brighter.
"From solar we got electricity and so on, development came but slow but nevertheless it happened and we are glad about that," he said.
Persaud is from a family of four siblings. His parents and eldest sister have long passed away. He grew up in the community where he is very familiar with the people.
He reported that he got married in 1965 and is very happy he has a good marriage which still exists to date.
"The people here live like family, stand up for each other and because of our closeness to the people through the shop, which started in the 1990s, we are well-known and well-liked," he said.
Persaud related that Number 10 Village is the ideal place to enjoy a quiet, country life of farming and it is the only place that is home for him.