Fostering community-based development to enhance the village
KWESI Parkes is Vice Chairman for the Silvertown Fiesta Support Group, a non-governmental organisation (NGO) formed by the locals to foster community-based development.
The NGO consists of seven executives and nine committee members, all drawn from the village. It started two years ago.
The group started out with a bang and held the first pageant in the community in a stage-show setting, which was successful.
Recently, this group initiated a self-help campaign and 60 persons from the village were selected to clean drains, parapets and other works in the community.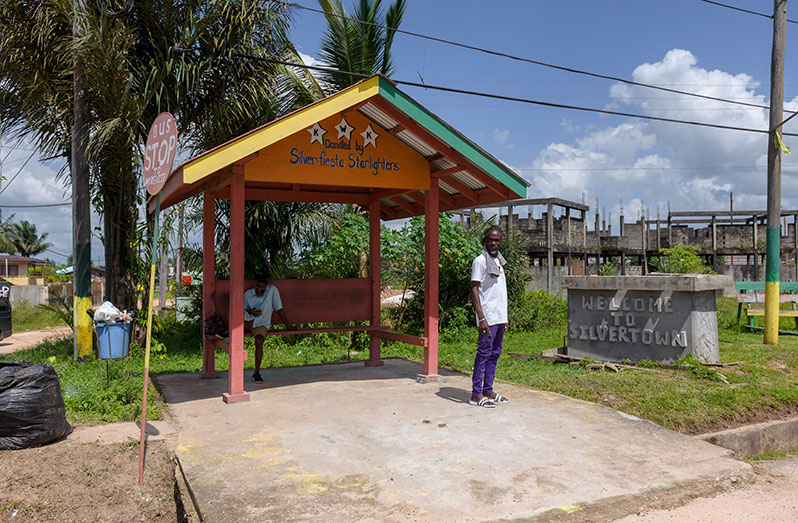 Parkes told the Pepperpot Magazine that waste from the concrete drains was scooped out and dumped into trucks that took it away at the cost of $7,000 per load.
He explained that funds were garnered through donations by residents and a few overseas-based Guyanese, who are also part of the NGO.
Parkes revealed that they expended $300,000 for that project and also provided meals for the residents who participated in the self-help initiative.
He stated that the villagers worked from 06:00 to 18:00hrs during that period.
Parkes disclosed that 10 more drains in the village need to be cleaned and they will complete that project when funds become available.
Parkes reported that they do their own garbage removal because the Linden Mayor and City Council hardly ever goes into the village to do any refuse collection.
He added that the signboard bearing the village name was placed at the entrance at Burnham Drive was also an initiative of the NGO.
Parkes related that they also erected a bus shed and another signboard of the village's name at Winifred's Gaskin Highway which is another entrance to Silvertown via Middle Road.
He disclosed that the boundary to Silvertown is from the Wismar Bridge to the Wismar Police Station and it is the home of many national footballers, long-distance sprint athletes, basketball players, tennis players and artistes.
The Village Leader pointed out that they do whatever they can through fundraisers and donations from locals and overseas-based Guyanese to develop the village.
The community needs about 60 street lights.
"This place does be really dark at nights and we want to safeguard the villagers when getting home from work and traversing to feel safe. The way to do that is via street lights," he said.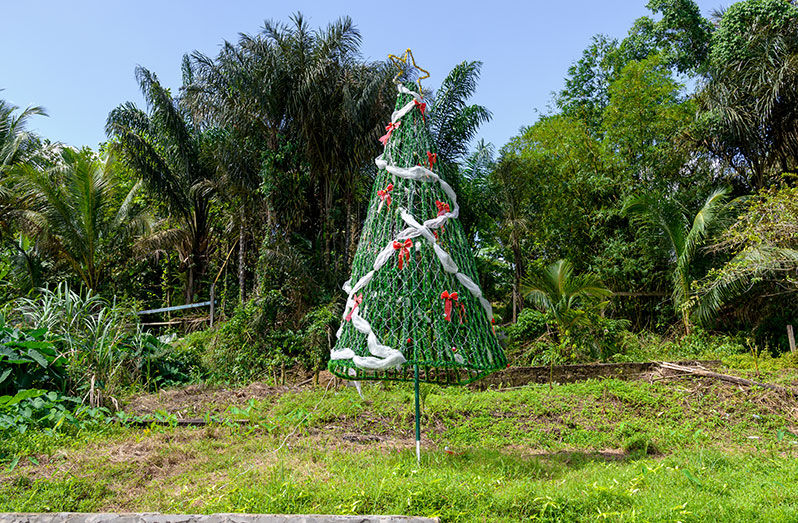 Parkes told the Pepperpot Magazine that the village has four natural springs and locals and visitors would fill up and drink from it.
He explained that a section where he resides was developed from a dumpsite to Silvertown Spring Park where racket chairs were constructed.
Parkes stated that they will soon install a basketball court and create a play park where swingers, slides, see-saw and merry-go-round will be a part of the park as a recreational place.
He revealed that on Christmas Day last year, it was the first time ever they erected a huge Christmas Tree through self-help efforts and made sure it was affixed with Christmas lights.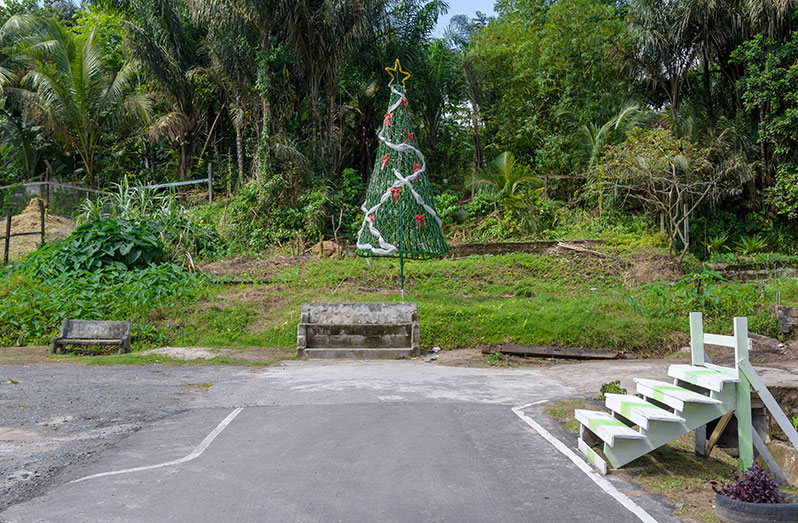 He explained that they wanted to spread joy in the village, especially among the children and they had gifts and goodies that day to share and 250 children benefitted.
It was a success with the Christmas Tree Light-Up and the locals turned out in their numbers to show support.
He said funds were donated and some they took out of their own pockets to buy toys and snacks such as ice cream and sweets.
Parkes added that a resident, who is a contractor, donated six solar street lights to the group and it will be installed on light posts on the main access road of the village.
He noted that Silvertown Spring Park will be further developed and he will construct a food court, and a grocery store where a full-screen television will be added for strictly documentary purposes.
Parkes pointed out that he is looking to provide employment for seven persons from the village when his shop is complete and washroom facilities will also be added.
He reported that people from nearby villages would visit to utilise the park from time to time and all are welcome.
Parkes is responsible for maintaining that section of the village and he would ensure there is absolutely no garbage there.