AT age 81, it is the twilight era for Doris Abrahams, who is able-bodied and goes about her daily chores as if she is still blessed with youth and exuberance, because there is an aura of youthfulness in her persona.
This elder hails from Columbia, Essequibo Coast, but has been living in Andyville, Koker Creek, Wismar, Linden for the past three years.
She grew up in Supenaam and after attaining the age of maturity, she got married to a Lindener and moved to Coomacka Mines, then relocated to Andyville where she resided near the koker creek.
She later relocated to a rental house which sits comfortably on a hill and overlooks the valleys nearby, which is such an awesome view.
These days, Abrahams resides with one of her daughters and she is enjoying her golden age since her children don't want her to work anymore.
Being at home, one can become bored easily, but not Abrahams, who finds things to do to take up her time.
She is versed in multi-tasking and was picking up some dried clothing from the line in the yard and was about to wash some more clothes.
Then she would sit and strip some green coconut branches to make pointer brooms and also assist in the household chores.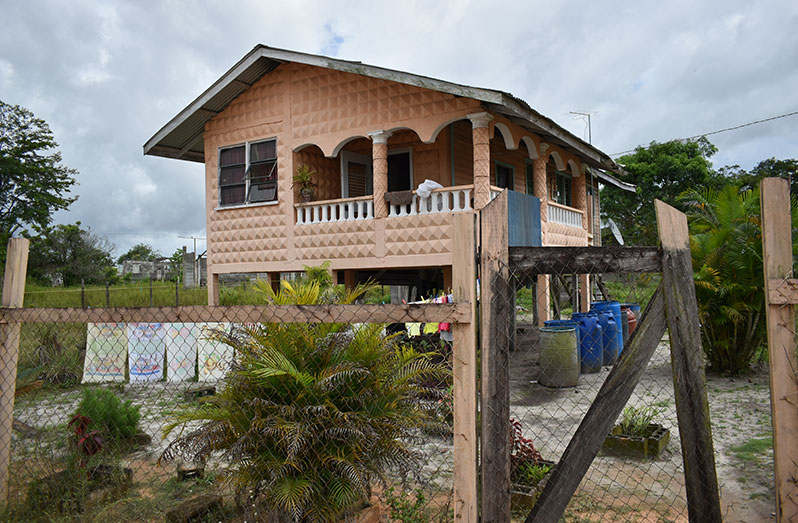 "I don't really have to do anything at my age, but I want to do things to keep my body active because sitting all day is such a waste of time and besides, I like making use of my hands around the house," she said.
Abrahams is the mother of 10 from two separate relationships and she had worked hard most of her adult life trying to educate her children and bring in an income to the home.
The elder used to clean houses for a living back in the days, but now she doesn't have to because her children are all grown up and they assist in taking care of her.
Abrahams is a lively woman who finds joy in doing simple things to pass the time and she seems quite happy.
Molly Albert, the mom and shopkeeper
Also in the village is the home of Molly Albert, who resides in another part of the large village which has many hills.
The 29-year-old is a very friendly woman who balances being a full-time mother to a toddler and a nursery school-aged daughter, while managing the small shop they have in their yard.
Her house is located on a steep hill and it is background by the forest and the Koker Creek, which is about 15-minute walk away downhill.
She has been living in Andyville, Koker Creek, for the past seven years and she is originally from Blueberry Hill, a neighbouring village.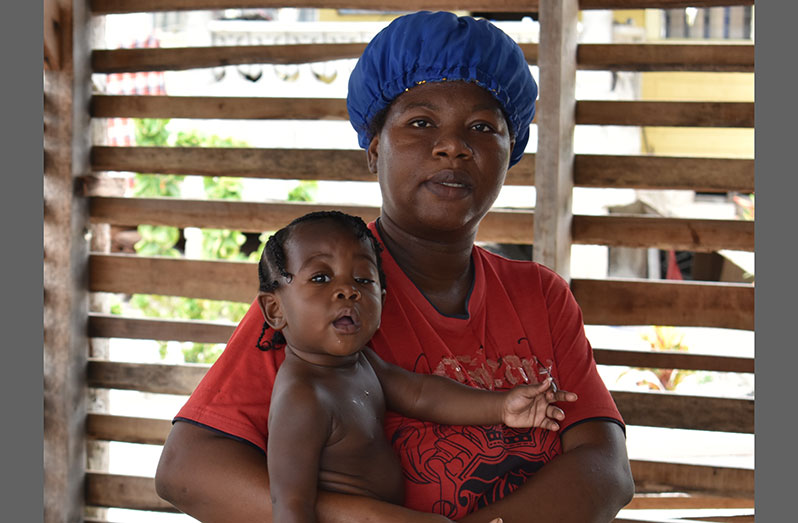 "Life is very quiet here and we don't have to worry about bandits or things like that, because it is a very safe place to live and you just have to work and be able to take care of yourself and children to have a normal lifestyle," she said.
Albert added that the people are a mixture of Afro Guyanese, Indians, Amerindians and some mixed people and they live in peace.
She disclosed that although they do not have landline phones, some people have internet service from a private provider, but it is not very reliable and it is for online schooling.
"Things have been better since we have a few stand- pipes in the village, but water shortage is an issue here when it doesn't rain and the roads should be all-weather, because as you can see, it gets really messy and sticky with this loam road," she said.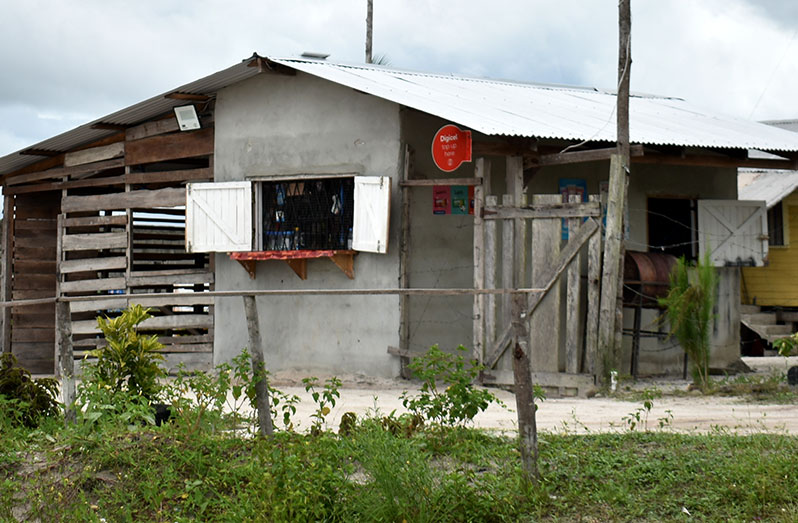 Albert reported that the nearest nursery school is in Wisroc and the St. Aidan's Primary is the closest.
She related that they need landline phones and a reliable internet service as well as other facilities, but besides this, life is quite calm there.
"Since COVID-19, things have scaled down several notches, so there isn't much happening except a few bar-b-ques and on weekends, the people would go to the koker creek to have some form of recreation," she said.
Albert's husband is a security guard and he would assist her with the children while she would tend to the shop and do chores.
They have a nice little cottage, a very clean yard and the shop is separate from the house.