AT age 64 years old, Eon James wants a peaceful life and he has that type of lifestyle where he resides in Andyville, Koker Creek Village, Wismar, Linden.
He is a retired BOSAI worker and a pensioner trying his hands at furniture-making and was at it with some wooden benches for a relative who has an upcoming bar-b-que.
James lives alone in a nice, well-painted wooden cottage and his yard is very clean and he has a striving kitchen garden with fruits and vegetables and is rearing some creole fowls.
"I am here and wanted to do something with my time, so I am here with some rough-looking benches," he joked.
He worked at Bosai for 30 years and also spent some years at Linmine, Guymine and Omai before being employed at Bosai.
James has been living in the village for the past 10 years and he says it is home for him, because he has the peace of mind and the space to do his furniture work whenever he wants to.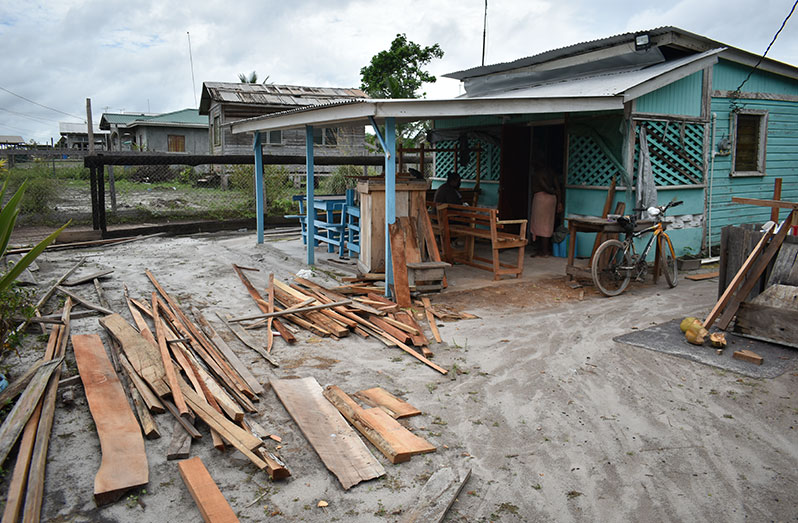 He is originally from Mahaicony, East Coast Demerara and in 1983 he left his home village to look for work at Ituni.
James also spend a few years in Matthews Ridge working with the manganese company and in 2012 he returned to Linden.
The pensioner told the Pepperpot Magazine that he doesn't take on any stress at this advanced stage of his life and would use his power tools to make furniture based on orders, or just make something for someone as a favour.
James would go to the sawmill at the head of the village, get wood for his trade, and store it at his home under a shed he constructed.
"I would do my chores first, like feeding the fowls, tend to the plants, clean up and cook before I start to make any furniture," he said.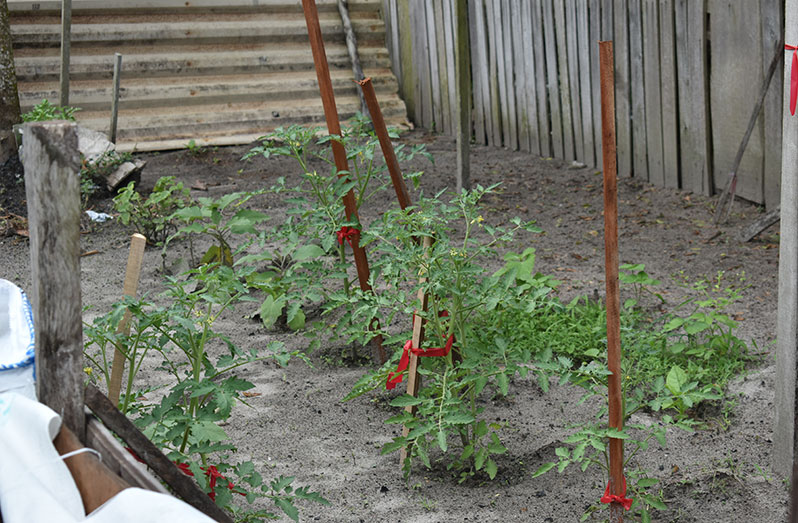 Once the pot has food, it is well for James and that day it was no different, because he had made some stewed chicken with rice and some Pepperpot to last all day and way into the next.
The father of three stated that he is very happy to be living as he is, comfortable in his own home and with no one to bother him and he is pleased he has good neighbours too.
He has a lease of 50 years for the plot he is occupying, but he would like to see more development in the village such as a health centre and a recreational park for the children to play and of course all-weather roads.
"I found out about this village through visiting a friend here back in the early days when so many people weren't living here and I get to like the place and decided to come and live," he said.
Today, he doesn't regret the choice he made in relocating.
From the furniture-making, James would save the sawdust and mix it with sand for his plants and that has helped to accelerate the growth of his crops, such as the lime tree which is quite large.
James is a quiet kind of guy who is easy-going and goes about his daily routine in a very respectable manner.
Calvin Paul, the furniture-maker
Meanwhile, right in the village is the home and workshop of Calvin Paul, a father of three, who has made his yard into a recreational park for his children.
He has added a wooden see-saw and a swinger with two seats and he has a cute, chubby puppy running around the place.
Under his large wooden house he has his furniture workshop and he works from his home, making furniture based on orders.
That day when the team visited, he was making a wooden cabinet for a kitchen and he was busy making sure every piece was fitted according to measurements to make it to specifications.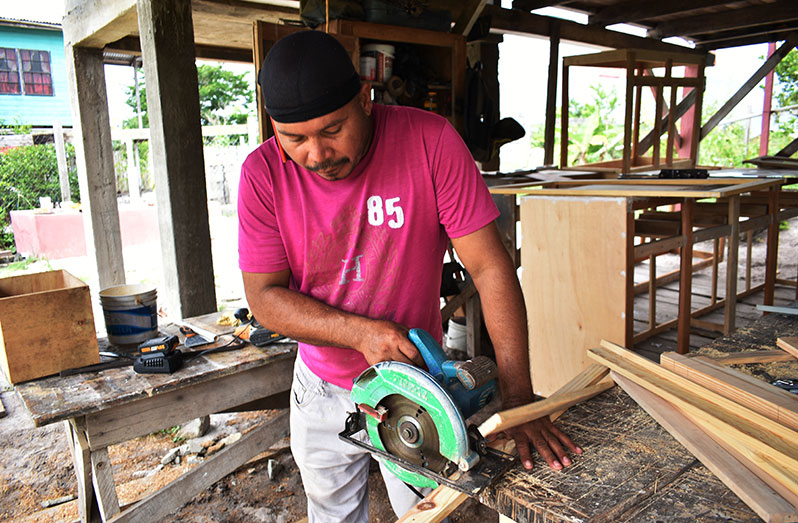 The 40-year-old stated that he has been living in Andyville, Koker Creek Village, for the past eight years and he has a modest, happy life.
He is originally from Upper Demerara River, a small riverine village, Bootoka, and he left his home village for secondary school at Christianburg Secondary and never returned.
After school, he had a job and then he matured and got married; he started a family and settled in Andyville.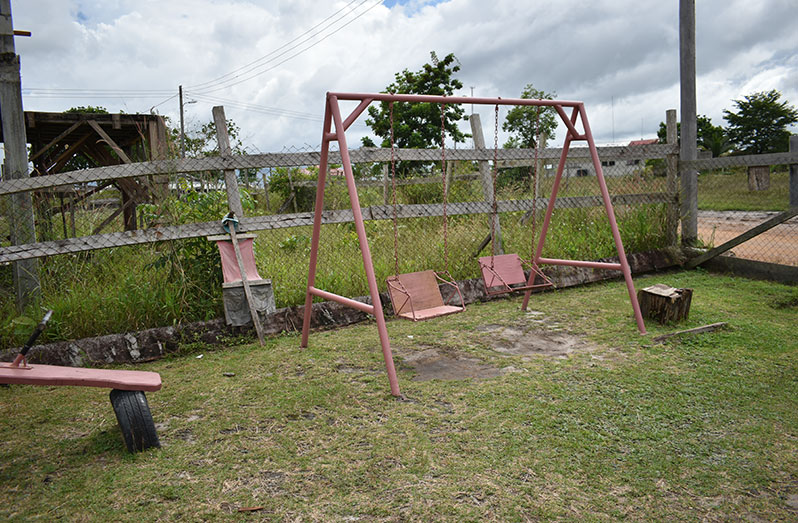 "I like the quietness of the place, the environment is very nice, the landscape is really pleasing to the eye and it is developing," he said.
Paul told the Pepperpot Magazine that three months ago the sandy trail was developed into a loam-filled road and when it rains as it did that day, it is very messy.
He doesn't have a standpipe near his house, so he would use rainfall water or buy from a truck that sometimes comes into the village.
Paul is also rearing some meatbirds; he has 50 at this time and we would sell them to bring in an income in the home.
"I have been doing this type of work for the past 20 years, so yeah, I know a thing or two and my work speaks for itself," he said.
His wife is a homemaker and he has two school-age children.
In Andyville, there is no bus service plying that route, so the only other option is via taxis, which is $600 to $800 per trip one way.
Paul shops at the McKenzie Market or at the Wismar Market or utilise the shops around the village.
"Here it is nice to live, no thieves or so, but we have a potable water crisis and it is hard to have to buy drinking water," he said.