Breast Cancer Survivor's determination to try again
SARITA Yabindranauth Halim, upon suddenly discovering that she had stage two breast cancer, decided that she would be content to live the roughly five more years that doctors told her she had because she wasn't in for the bumpy road she knew awaited her if she decided to seek treatment and have one of her breasts completely removed.
But she went home from the hospital that day and thought long and hard of how her decision would impact her husband and son and the rest of her family. So she changed her mind and began chemotherapy, which she describes as one of the toughest ordeals that she's ever had to deal with.
It all started when Sarita asked a close friend one day to come over and feel the lump in her breast. Being completely ignorant of breast cancer, she took it for nothing for almost one year, even though she would feel the lump ever so often.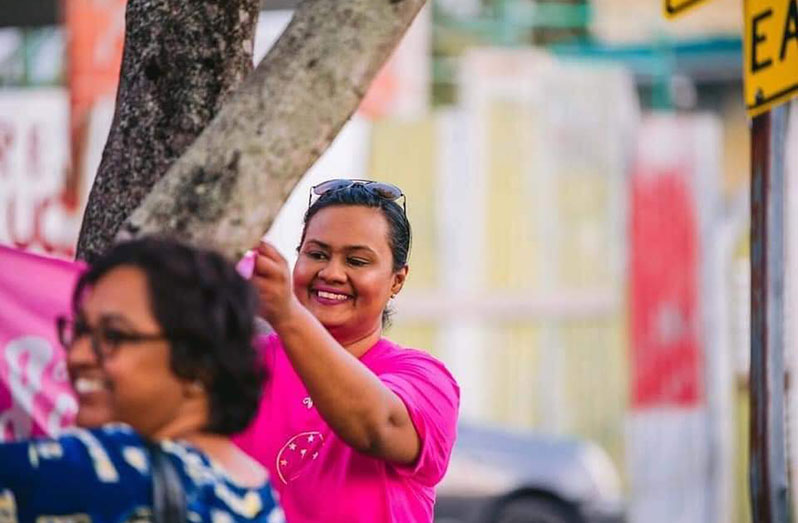 "It wasn't bothering me, hurting, oozing or anything," Sarita reflected in an interview with Pepperpot Magazine. She is just happy that she told her friend about the lump and decided to follow up on it at the hospital.
Doctors removed a two-centimetre lump and Sarita's right side breast had to be removed completely. "It struck me. I left myself on the backburner because it wasn't bothering me," she expressed, noting that she was angry at herself for not checking on the lump sooner.
It wasn't an easy road for Sarita when it came to chemotherapy. She didn't know what to do and she had never known how it makes your body feel. She had to undergo eight cycles and to this day, she can still remember how she felt the first day she took it. "I didn't know what to do. I thought it was an injection I was going for and then would go back home. I had no idea how badly I was going to feel. It hurt so much," she remembers.
She didn't think that there were things that she should not have been eating at the time, so when she got home the first day after 'chemo' she had her roti and boulanger. She explained that she did not leave the washroom area for the entire night. Eventually, all she would ever be able to stomach was dhal, calaloo and coconut water.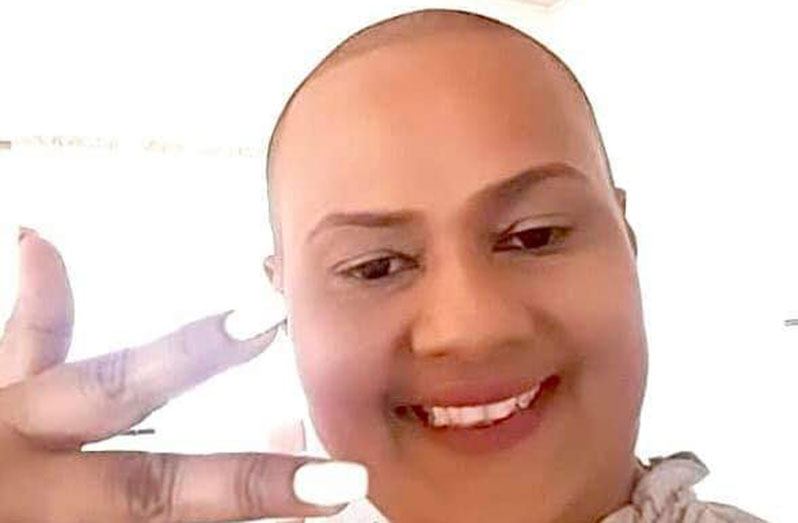 "When I did chemo the first time I took seven days to get better and I told myself I won't continue with the treatment, but after that week, I felt so much better and I decided to continue. I went again and I gave up again and again and again until I completed it," she recalled.
The 'chemo' worked on her body, so after completing the eight cycles, she started radiation to complete her treatment. During this time, she met several women like herself from whom she could draw strength and inspiration, including a 32-year-old teacher who sadly eventually lost her battle with breast cancer.
Sarita feels that she would not have been able to be successful without the support of her family and friends. "The important thing in a cancer patient's life is family and friends. If these turn their backs on you, you have nothing; believe me." She is extremely grateful to everyone who played a part in helping her to recover.
She is advising other women not to wait until it's too late to get screened. "Examine your breasts after your cycle of period every month and with your belly, don't play with it. Many women are ashamed of having breast cancer, so they don't tell anyone about it, but don't be ashamed of yourself or your scars. Every scar on your body is a story of your life," she remarked.
Sarita said even though she is now cancer-free, she does not plan to become complacent with her health. "Not because you finish 'chemo' and radiation means you're free of cancer; you need to go and do your check-up every month. I am taking every precaution; I am on my diet and it's not easy to maintain, but I am doing it."
Sarita is proud of the person she has become and is happy that she chose to fight cancer.
Breast cancer is said to be the leading cause of cancer-related deaths in women worldwide. An entire month, October, is dedicated to raising awareness and advocating for sufferers.