IT was Donna Karan who said, "Design is a constant challenge to balance comfort with luxe, the practical with the desirable."
This is the dream of 22-year-old Kellisa Ally-Clarke, who hails from Uitvlugt, West Coast Demerara and whose passion is to one day establish her own clothing brand
The Pepperpot Magazine recently sat down with Clarke, who related how she started her business.
"I started my small business in 2019 after I began studying Garment Construction at the Carnegie School of Home Economics. I was actually inspired by just watching anyone who was able to sew and make items for themselves, because I always wanted to be able to make things for myself. I then decided to use my skill and take a chance," she explained. "I invested every dollar I had into creating bags which can be used for storing cosmetics or personal items. In the beginning, I faced a few challenges, but I kept on going and investing while looking for more product ideas that were on-demand or trending, and so my product list expanded. Today, my business has much [sic] more products to offer and I do see K. ALLY DESIGNS stepping into the fashion world in the future. I do not have a physical location as yet, but I do offer pick up (at a public place) or delivery (with a fee attached). I thank God for my skills and the persons around me who have always encouraged and helped me in the beginning and even now, especially my husband. Thanks to my customers and everyone who would've[sic] supported me in any way possible."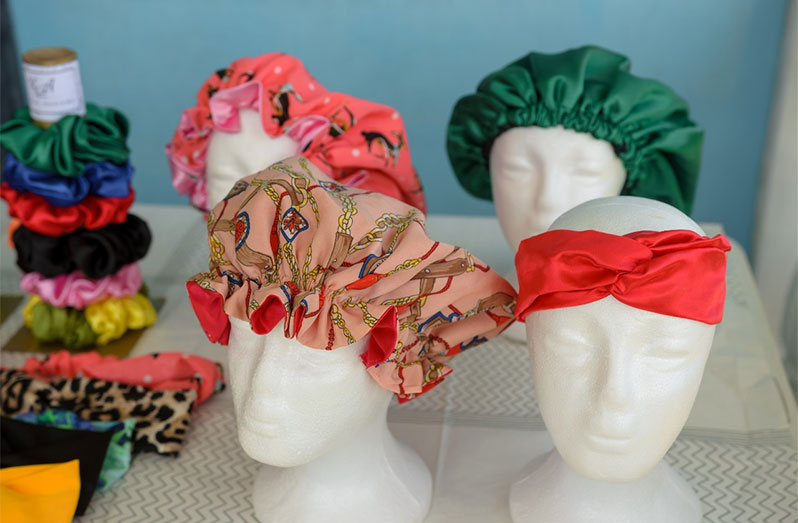 Clarke related during her interview that she exercises her creativity to provide handmade products such as bonnets, cosmetic bags, satin pillowcases, hair scrunchies, headbands, satin Scarfs, turban towels, robes and more for her clients and customers.
She added that at K. Ally designs, they strive to provide local, quality handmade products at a reasonable cost to satisfy our customers' needs.
Clarke contends that her products are geared for young women and working women.
Clarke told the Pepperpot Magazine that she received her inspiration from watching her family members excelling in their area of craft.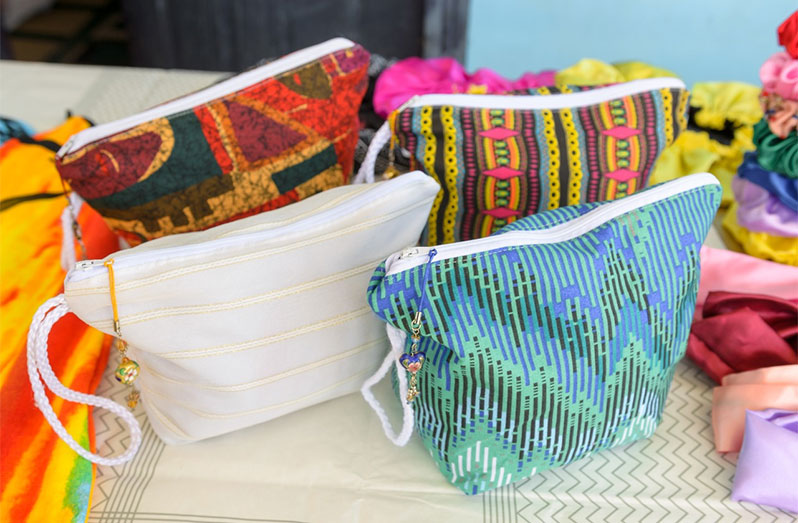 "Actually, my grandfather was a tailor, my father took that up and growing up, I would watch my father sew, cut and do all of these things and I said, you know one day [I could do this] because it is so fascinating. Just from a piece of cloth you can make a whole outfit. As I learnt my passion for it grew, because it covers a wide range of things, I can now teach people as old as 63," Clarke said.
The local aspiring fashion entrepreneur is of the view that there were times of discouragement and disillusionment in any business venture.
Therefore, to cushion the negative feeling and stigma, shehas resorted to social media as an alternative, thus finding the needs of young people.
Future plans
"I want to make full garments for models and having my own brand line," Clarke told the Pepperpot Magazine.
The response from Clarke's customers and clients has been good.
She made mention of the fact that she has plans of getting her own school and her own product line.
In a recent article published by the Guyana Chronicle dated April 16, 2021, Fashion designer, entrepreneur, and philanthropist Sonia Noel launched an entrepreneurial project in Region Eight.
The project was geared at enabling young ladies and girls, much like Clarke, to build confidence in themselves.
These areas include: make a date and set a small, achievable goal; commit to the task, take baby steps, hold yourself accountable, motivate yourself and engage in positive self-talk, don't compare yourself to others, don't strive for perfection, don't beat yourself up when you make a mistake, focus on the things you can change, do things that you enjoy, and celebrate small achievements.