THE annual Timehri Film Festival (TFF), now in its sixth year of existence, has been recruiting the finest and most brilliant in the Guyanese, Caribbean and Indigenous film industry, providing a practical platform for film-makers to share their works.
Documentaries, narratives, animations, and short and feature-length films are usually called for, with the only requirements being that the film ought to be made in Guyana, or be about Guyana, by a film-maker of Guyanese heritage; or about Indigenous communities by Indigenous filmmakers.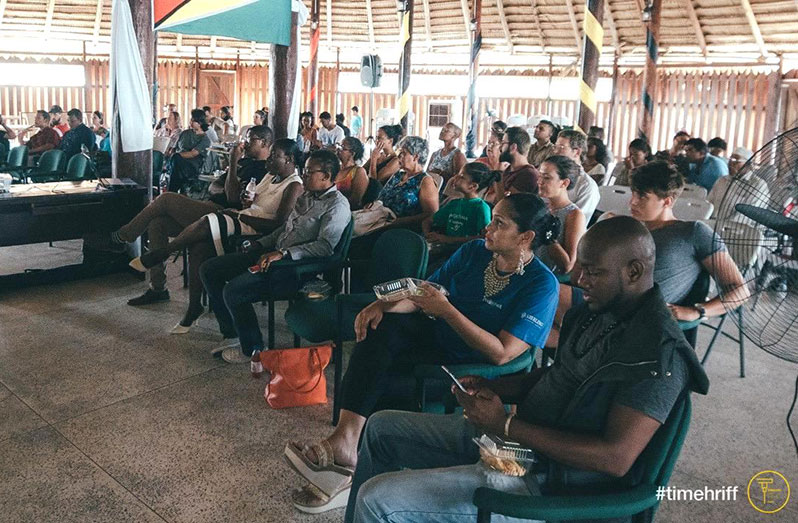 At the time the festival was started here, Guyanese Romola Lucas, an attorney and avid Caribbean film enthusiast, was living in New York and exhibiting Caribbean films at the Brooklyn Academy of Music. "I wanted to bring that same vibe to Guyana – the joy that comes with watching Caribbean films as opposed to Hollywood films. So we organised ourselves and came back to Guyana to start exhibiting films here," Lucas reflected in an interview with Pepperpot Magazine.
Lucas is a co-founder of Third Horizon, a Miami film-making company which exhibits, produces and distributes Caribbean films. She and several other members of the team produce the TFF.
Through the festival, audiences have the opportunity to support local film-makers and to experience the stories and cultures of other Caribbean countries – places they may not be able to travel to anytime soon. Film-makers, on the other hand, have a platform on which to share their films at home and with audiences outside of their country.
"When Guyanese film-makers do well at home, they can use that as motivation to share their works outside of Guyana and raise the production value coming out of Guyana. The festival is also a way Guyanese can learn about other Caribbean cultures…as well as about environmental issues," Lucas pointed out.
This year's festival will be held virtually from September 23-26. For the opening night, the programme includes narratives and experimental short films by local and diaspora Guyanese film-makers, which will be followed by a post-screening question- and-answer segment with the film-makers hosted by New York-based journalist Melissa Noel.
The second screening will be a programme of five videos by Indigenous-Guyanese videographers from Region Nine, which will be followed by a post-screening conversation with members of the Cobra Collective and Darwin Initiative, producers of the videos, along with community members from the region.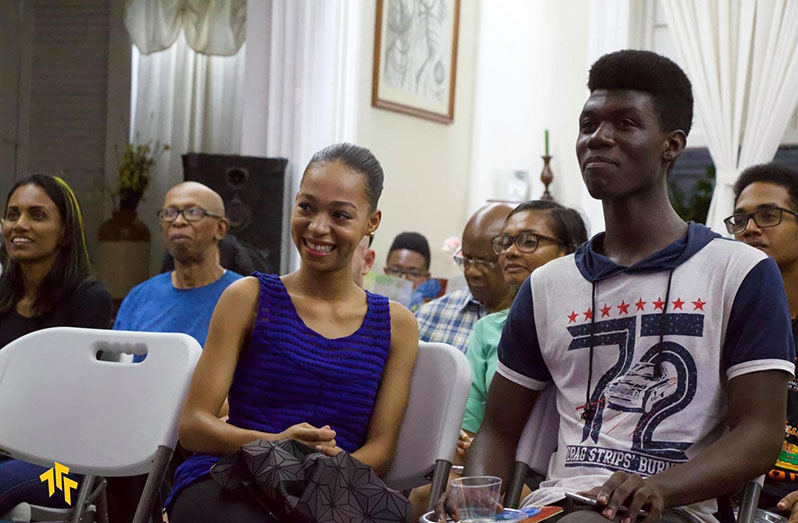 The organisers will also be screening a film on Prakash Churaman, a Guyanese immigrant in New York who was incarcerated. He will speak live about his ordeal in the U.S. criminal justice system.
Two other highlights of the festival are the environmental and Haitian film programmes. "The environmental films take us through issues related to the extractive industries in Guyana and Jamaica, as well as a look at the impact of climate change along Guyana's coast," Lucas explained. The Haitian film programme takes a look at the migration issues Haitians face and the challenges they experience while in search of a better life.
"We think the examination of this issue is timely, as we ourselves in Guyana are dealing with the migration of Haitians here, and the hope is that we will treat them with kindness and dignity as they attempt to resettle and build their lives in a foreign country," Lucas expressed.
Meanwhile, Third Horizon has showcased many Guyanese films and film-makers over the years, from Kojo McPherson and Stephon Bristol to Chelsi Odufu and Gavin Ramoutar.
Popular artiste Melissa 'Vanilla' Roberts has been a part of the festival from the beginning, first as a volunteer and now as a member of the team. "I jumped at the opportunity to bring Guyanese and Caribbean films to Guyanese audiences," she said, "because as a person who is involved in film creation, I know how badly film-makers want their creation to be seen and how badly I wanted our Guyanese and Caribbean people to see our stories, our people, our dialects and our culture."
Vanilla has been able to experience the "ins and outs" of how a film festival is created and see how it is that creatives can improve and grow. "The best part for me is working with my team members Romola Lucas, Alysia Christiani, Yaphet Jackman to bring the festival to life. We hope to inspire creators in Guyana to continue on their journey of film-making and know that there is a team of people who are willing to help get your films to the wider masses," she expressed.