A haven for tourism
JAREMY Boyal, a relatively young Toshao in Region One, is quite passionate about using tourism to boost the advancement of his village and its residents so far as employment and preserving the indigenous life and culture are concerned.
For some reason or the other, Boyal, 38, has always been looked up to as the leader whenever he was in a group. Perhaps he possessed the sort of charismatic qualities needed to get things done in his village, and so it came as no surprise when he was appointed Toshao of the Warapoka Village in the Moruca sub-district.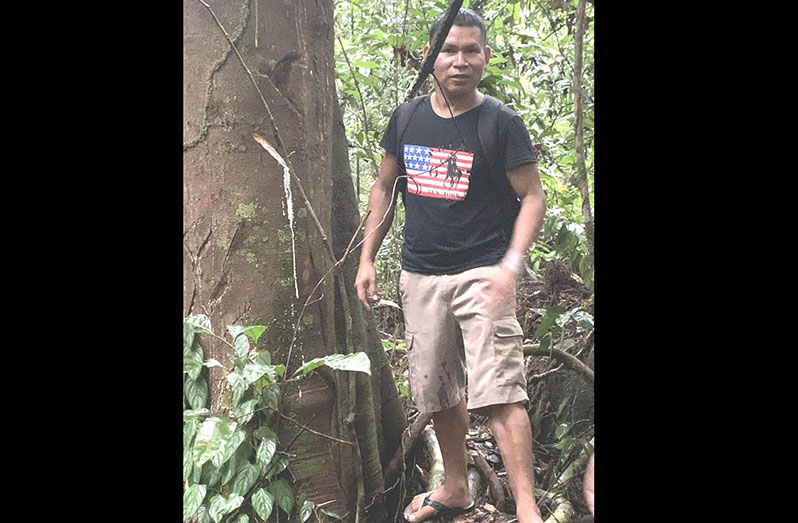 Born and raised there, the father of two attended school in the nearby villages of Kwebana and Santa Rosa and started working with the then Guyana Marine Turtle Conservation Society at Shell Beach.
It was during this time that he developed a real appreciation for the environment and saw firsthand the importance of conservation and the role that tourism played in contributing toward livelihood and preserving the environment.
"During all this time, people looked up to me as a leader and I realised that maybe one day I would be placed in a leadership role. I had the interest as well, and I knew if given a chance, I would pursue it," Boyal told Pepperpot Magazine.
He was one of the persons who started to talk about tourism just before the pandemic hit, after which a group was formed in his village that got in touch with the relevant authorities in 2017. "I think we're the only village in Region One involved in tourism. We now have a three-day package for bird watching, canoeing, and tarpon fishing," he related.
The Guyana Tourism Authority (GTA) has been helping him and others in the village with training and other resources. "We do a lot of traditional activities like cassava processing, craft, coffee processing, all done in the traditional ways. We also do wildlife night spotting for those guests interested. We have a lot of tarpons here, which are usually about 12/13 pounds. So families can relax and enjoy a nice catch," he shared.
Boyal believes that there have been activities ongoing in his village for thousands of years. He views the granite rocks in the Warapoka creek as evidence of grinding stone activities to make tools centuries ago.
"Tourism is one of the things I am really passionate about because of the opportunities it offers. It contributes in a large way to reviving and maintaining our culture while providing jobs and income for residents. It also helps us protect the environment," Boyal expressed.
So when the village receives guests, they would also do cultural presentations that include singing, dancing, reciting poems, etc. However, Boyal feels that 'heritage month' celebrations should not be restricted to just these activities. "This is just a small part of our culture. There is a lot more to the way we survive. Our wellbeing and the environment are very important," he noted.
He is encouraging everyone, especially those who live in the interior, to take the vaccine against Coronavirus. "Let's protect the older people because if the virus takes them over, a lot of our heritage would be lost with no knowledge and skills there to be passed on," he observed.
While the older residents of the village share in teaching the younger ones, Boyal said they are struggling to preserve their indigenous language; most of the younger folks are unable to speak it. "So we're hoping that our tourism efforts will contribute to the reviving of the language and preserving our heritage," he said.
Recently, the village saw the presence of a filming team that was on a mission to complete a documentary, along with other notable visitors. And the GTA has been helping Warapoka to network with other villages so that they can learn from each other.