In recent times, the Guyana Marketing Corporation (GMC) has invested in ensuring that the country's agro-processors increase their skills to ensure greater productivity.
Against this backdrop, the Pepperpot Magazine sat down with Carlton Washington to get a perspective on how agro-processors like himself are utilising the enhancement received.
"From previous training, we have implemented a lot of SOPs [Standard Operations Procedures] that we have now in terms of sterling, or waste disposal, or recording of batches and the like, this training was beyond anything that I have had so far," Washington told Pepperpot Magazine.
He stated that a mobile application that was made accessible to small, medium and large scale agro-processors earlier this year was received by many producers, including Washington. However, he said that the implementation of some of the things discussed on the app will be shortly put into implementation.
Washington added that there is a need for better organisation of sanistation of products and facilities in general.
According to him, a Peas Producer, agro-processors have made it where it concerns "warehousing", that is, basic storage facilities for producers of Agri foods.
He believes that there needs to be more work on ensuring that there is correct packaging, disclaimers and so forth.
Producers need to ensure that it is well fitted and together so that there aren't any issues with wllergens that would affect the customers, according to Washington.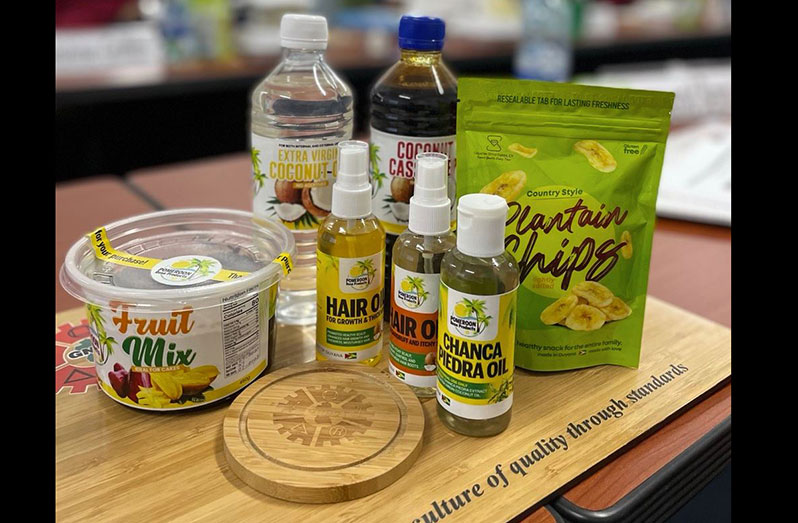 Looking ahead, Washington noted that one of the benefits to him as a result of the training is to definitely have a discussion with his team to, first of all, make sure that everyone is on the same page, hence not repeating the mistakes of the past by ensuring that the changes are implemented.
"For me, the training was just an eye-opener; a reminder that it is very important to record…record everything that you are doing from your sanitising to your batches, so it was more of that for me today, on the hygiene a lot of it was just reinforced," Washington commented during his interview.
Where it concerns food safety and hygiene, Washington noted that a lot was covered in the training session organised by the Inter-American Development Bank and the Guyana National Bureau of Standards.
More importantly, according to him, the recall of bad products from the market is harder to fix than ensuring that food safety and good hygiene in one's operations.
Washington made mention of the fact that the issue of exportation was not dealt with as a topical issue at the recent training session, but since his company was in the process of preparing for export, he did specify that there was a standard procedure for agro–processors.
He believes that producers need to be on the ball with pest control practices, cleansing of their products and sanitising; however, much emphasis was placed on what needs to be done on a batch being recalled from the market and a customer as well as distribution.
Washington made it clear that the training of all agro-processors should be a top priority.
"The fact that when you come into the business of agro-processing, you learn things over a period should not continue, there should be systems in place that doesn't demand class session for everyone, but everyone should still have that access," Washington said.