THE Power Purchasing Agreement (PPA) signed between MCG Investments Inc, owner of the Giftland Mall, and the Guyana Power and Light (GPL) proved to be more technical and cost-intensive than anticipated and was never realised as envisioned.
Giftland and GPL had signed the agreement in January 2020, in what was supposed to be GPL's first Independent Power Producer (IPP) partnership for the supply of energy generation. Giftland was expected to supply as much as 3 – 5 megawatt of power to the national grid.
However, on Friday, GPL Chief Executive Officer (CEO), Bharat Dindyal revealed that notwithstanding the signing of the PPA, the implementation was much more difficult.
Dindyal was at the time speaking at a virtual panel discussion organised by the Public Utilities Commission (PUC), and was responding to a question posed by the panel's moderator, Trinidad's Commissioner of Regulated Industries Commission, Clayton Blackman on the status of the arrangement.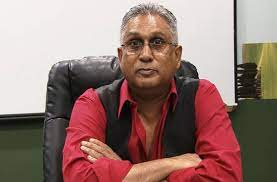 "It was the first significant effort to bring a consumer on to the grid, [But] linking to the grid required technical input and consideration," Dindyal offered.
Dindyal explained that the execution of the arrangement would have needed significant investment from both Giftland and GPL, in order to put the necessary infrastructure in place.
"The commercial arrangement was the easiest of all, but the technical arrangement with the grid and the cost; that was a major issue. Initially, the investor [Giftland] had to make them ready for the interconnection and integration into the grid; there was a significant outlay, and GPL had to invest significantly in some of the facilities needed for the interconnection," Dindyal explained.  The situation would have dampened hope that would have set the precedent for other IPPs to deliver electricity to the national grid, which is currently grossly undersupplied.
Giftland had pursued the PPA for some time, prior to the signing, while a PPA with Banks DIH had also been hinted at.
It had been advised that GPL needs to focus more on outsourcing power generation, and place more emphasis on transmission and distribution.