– As world observes Global Parents Day
GLOBAL Parents Day is observed every year June 1 to honour and express gratitude to our parents for the efforts they put in to shape our futures.
The day celebrates the unique relationship between children and parents and it also provides us with an opportunity to appreciate our parents for the sacrifices they make for us. Parents play a crucial role in our lives for our careers, social, financial and mental development. In 2012, the United Nations announced that June 1 would be celebrated as Global Parents Day.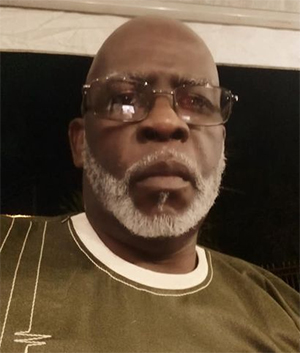 The theme for Global Parents Day 2021 is, 'Appreciate all parents throughout the world.' The theme puts a spotlight on the struggles, sacrifices and efforts made by parents for their children worldwide. For instance, during the COVID-19 pandemic, parents took all responsibilities of their children and took care of them even when they were burdened with their own tasks. The theme has been kept in accordance with the efforts and hard work done by parents across the globe during the pandemic for their children.
The Pepperpot Magazine spoke with Guyanese parents to get their perspectives on the implications of such an observance to the Guyanese Community.
Terrence Esseboom, a journalist by profession, believes that the novel coronavirus pandemic has put a greater spotlight on parents' roles in their children's lives.
"A lot of them in Guyana were still required to go to work every day, so parents had to find alternative ways to care for their children; so the burden shifted completely to parents, because the institutions of the state, inclusive of daycare and so forth, were closed. Hence, there was a great burden on parents to take care of their children," Esseboom told the Pepperpot Magazine.
Esseboom further contended that with the introduction of online classes, the responsibility of parents in nurturing their children became even greater.
He further noted that the heroic efforts of parents should be considered.
"As a pastor, and a former teacher, I am still of the view because it is biblical, that the function for every society is the 'Family' and what the pandemic did is remove our external support back to family. The nation has not collapsed, because the family stayed together and the year of the pandemic has taught that," Esseboom related.
According to Esseboom, the relationship between parents and children since the start of the pandemic is boisterous and stronger, because in a lot of instances, your children are more at home.
He believes that the pandemic acted as a mechanism to strengthen your relationship as a parent with your children.
" Families that were strong, have become stronger, families that were weak, were strengthened, but in some instances became weaker, because the financial resources to boost the family aren't available as a result of the pandemic ," Esseboom contended .
Meanwhile, another parent, Adele Fraser, expressed the view that today's parents need to exercise greater discipline when it comes to rearing and caring of their children. She believes that the training today's children receive cannot be compared to that of yesteryear.
"For me motherhood is about nurturing, disciplining and being a role model to your child/children. Motherhood is a blessing I take very seriously and as a mother of a daughter, I aim to mould a strong, intelligent and God-fearing young lady who will grow up knowing that there's no limitation to her aspirations and she can always count on mommy and daddy to be her biggest cheerleader," she explained. "During this pandemic, it has not been easy for us; especially in relation to her schooling, but I wouldn't trade this experience with her for anything. We have gotten closer and I have learnt to cherish the little things around me."
Glenyss Adams-James, another parent, believes that education is pivotal to a child's development and growth. "We made sure that we gave our children all the support they need on education, because when you are in a relationship with the Lord and you have an education to me, those are two vital areas," James expressed to Pepperpot Magazine .
Parents play a very significant role in our lives. From the day when a child learns to walk until the day, he/she becomes self-dependent, parents are always there to support and encourage their children. Parents Day is a reminder for people to acknowledge their selfless love, struggles, hard work and commitment according to the United Nations on Global Parenting .