VOTING via social media in the Mister and Miss Model of Tourism World competition has commenced and the local team needs the Guyanese support to help its representatives come off victorious.
Persons can vote by liking the pictures on the official Mr. and Miss Model of Tourism World Instagram and Facebook pages and following the representatives on their journey via their social media handles and the Mr. and Ms. Model of Tourism Guyana page.
Representatives for Guyana are Paul Anthony Charles, 35 and Raveena Mangal, 29. Paul was born and raised in the small community of Albouystown and works with the Ministry of Health National AIDS Programme Secretariat, where he does outreaches across Guyana and the Ministry of Education where he teaches workshops in dance.
Raveena hails from the quaint community of Uitvlugt, West Coast Demerara and is the head of Marketing and Sales at the Institute of Applied Science and Technology, where she has helped to develop iconic local products and was fortunate to extensively travel Guyana's hinterland.
Team Guyana has been hard at work with its preparations and humanitarian projects. Charles and Mangal were selected to represent Guyana for the first edition of the fast-approaching virtual competition, slated to be shown on June 26, on the Mr. and Miss Model of Tourism Facebook page and locally on E-networks.
Paul is no stranger to pageantry and has multiple titles under his belt, including Mr. Guyana International 2014 and Mr. Caribbean 2015. This might be his last pageant and he intends to make it count.
While it is the first for Raveena, she is excited and inspired by their hardworking team, including 'Pageant Guru' and National Director Roshini Boodhoo, National Costume Designer Dexter Gardener and Videographer Phillip Drayton.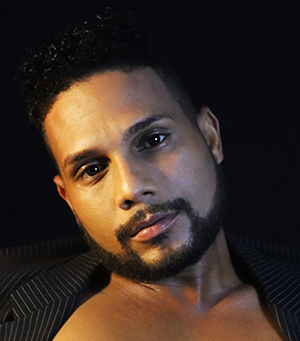 Raveena, who enjoys cooking and travelling in her spare time, manages her own small business, advocates for women's empowerment and self-love, and defends animal rights.
She plans to publish a motivation and self-help collaborative book to inspire young Guyanese women to become independent and pursue their dreams.
Paul is said to be fun-loving and humble. His projects revolve around youth development through art and culture and he uses his strength to develop and share his talent with youths in making them more rounded, self-aware and confident to build their leadership skills.
The Mister and Miss Model of Tourism World pageant aims to showcase the cultures of various countries through tourism, travel and humanitarianism. Though now virtual, the pageant will still have many traditional segments such as swimwear, evening, talent, runway and national costume.