– Min. Sukhai says Govt sympathises with flood victims
Minister of Amerindian Affairs, Hon. Pauline Sukhai says the Dr. Mohamed Irfaan Ali-led Government sympathises with the hundreds of miners and farmers affected by the floods in Upper Mazaruni and is committed to providing aid.
The Minister told persons at Imbaimadai and Omanaik that the Government will ensure their needs are met.
"We will document it, and it will go forward for consideration by the Government with respect to this particular group because it is a mining area. We are looking also at farming areas and mining [which are] affected.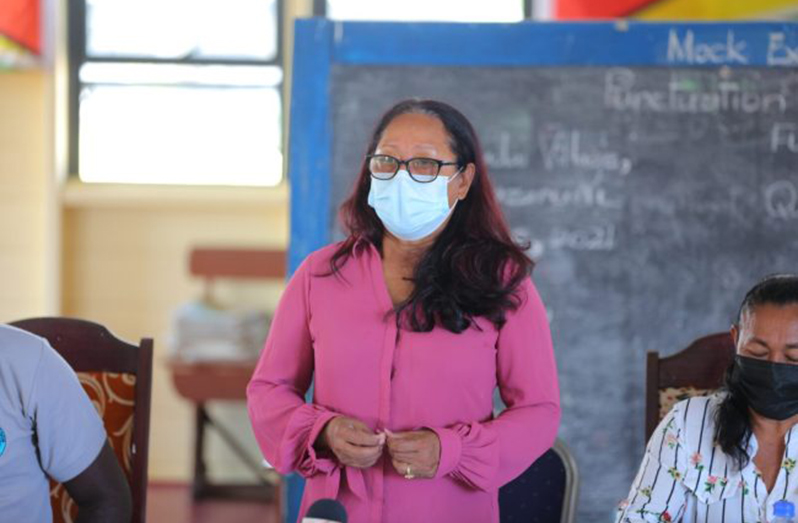 So, I'm sure that the Government will have to consider [that] in the entire approach to addressing the aftermath. We will also have to take into consideration other sectors that are affected because it is not only [the] agriculture sector that has been affected in many parts of the country."
Guyana Defence Force (GDF) Captain Hubern Collins of the Civil Defence Commission (CDC) noted that the Government's priority is safeguarding flood victims health.
"CDC and the Government, our primary concern is your health, that's our primary concern…I would implore you to take every single measure necessary to ensure that you protect yourself and your health," he said.
At Imbaimadai, 20 mining operations have been flooded, impacting 100 workers.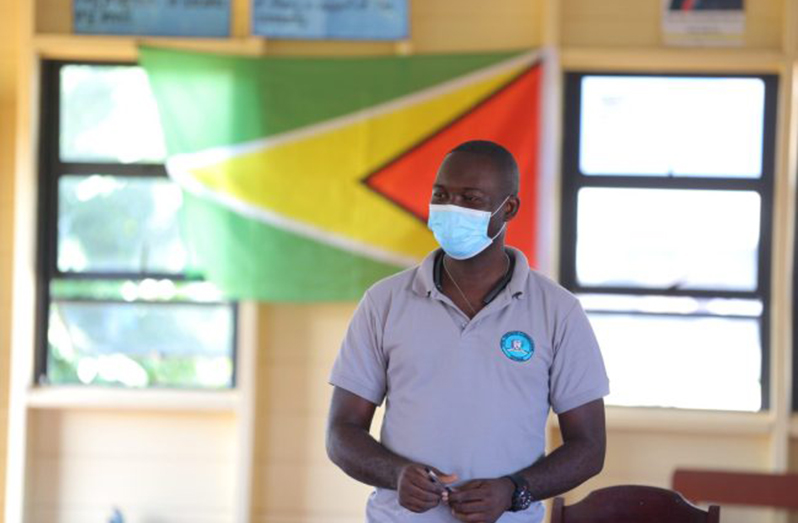 Dr. Daniel Robertson, who is stationed in Imbaimadai has urged all miners and residents to be wary of the dangers the flood waters.
"We've had a couple of kids with vomiting and diarrhoea, but they are very isolated. There have been four for the entire last month…I would still advise the community to be diligent and be careful on where you getting your water sources from because water-borne diseases are something we really need to be looking at right now.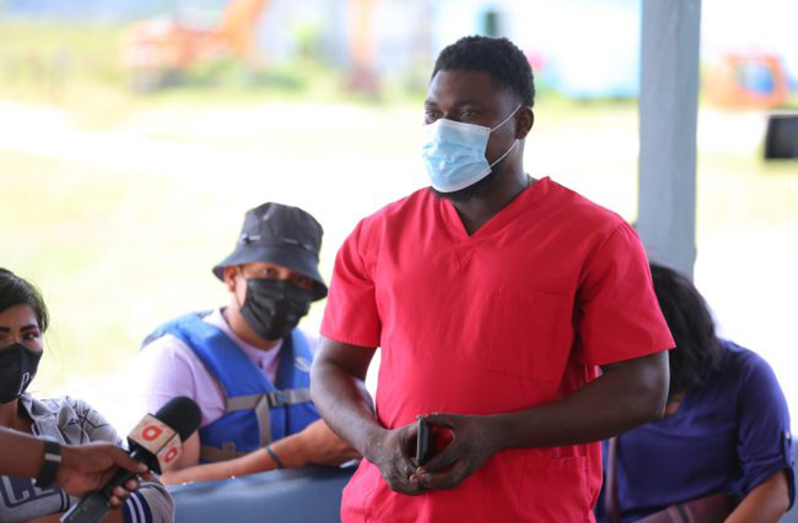 They have typhoid in another area now, so we really need to look at persons coming from those areas into the community because these diseases are easily spread," he said.
Meanwhile, over in Abou, a small settlement along the Mazaruni River, 13 farmers are under water.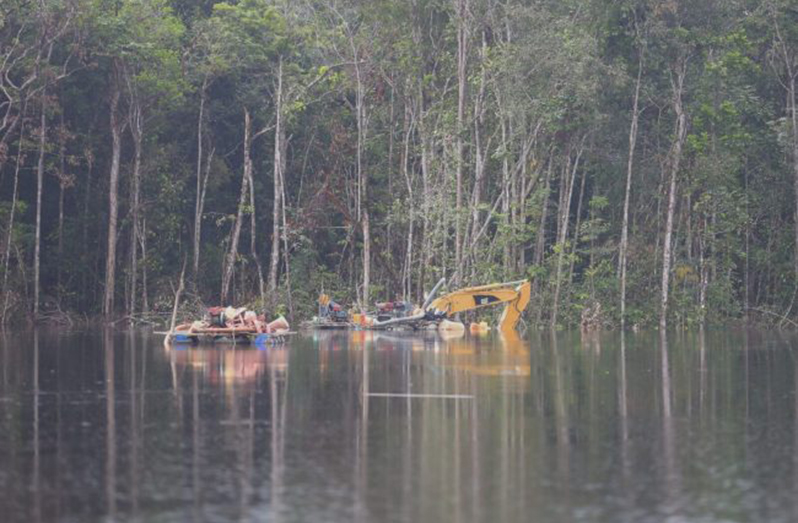 Minister Sukhai and teams from the CDC and the Guyana Geology and Mines Commission journeyed to Omanaik for a first-hand look at the devastation there. Some 70 famers and 11 homes have been flooded.
Ms. Radica Hunter of Omanaik said the flood has brought severe hardship on her family.
"My two children are going to school in town but because of this flood going there months now…we have to pay rent, light bill everything. So, right now it is very hard so I want to know if the Government will assist with some money to pay the bills. That is my request or recommendation," she said.
Over at Kambaru 10 farms, four homes and two camp homes have been flooded, while one house has been damaged.
Minister Sukhai reassured the affected residents that the Government would provide assistance. (DPI)