– Still at it at 81
GANGA Persaud is a resident of Hague Village, West Coast Demerara and is looking forward to being able to celebrate his 82nd birth anniversary in July. He is 81 years old and probably the oldest villager in his "neck of the woods" and has come from a long line of farmers and a family tree of relatives who lived to enjoy their old age.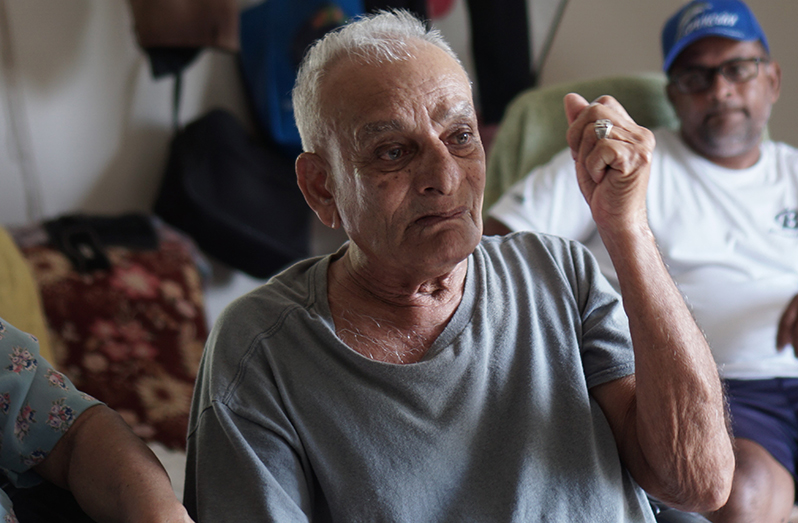 "There is no family secret to longevity, it's heredity, but I know I came from good stock and a people that were all farmers, who worked hard to grow their own food," he said. Persaud, a spritely senior citizen and respected elder in the village, related that it was the way they lived, the foods they ate, their lifestyles were that of simplicity, independence and hard work.
He recalled as a boy everybody had their place in the home and knew what they had to do. His mother managed the house and still had time to assist on the rice farm, using the bullocks to plough the land for cultivation.
His mother was also the lady who took the produce to the market to sell and he used to go along with her. Persaud's father was the man who controlled the family business, the farm and did the hard labour.
The elder reported that he came from a family of three sisters and a brother and when his parents came together to do things they were very successful, they set the stage for them financially. "My parents were people who never asked for anything and didn't expect anything either, and paid for people to do the work they wanted done," he said.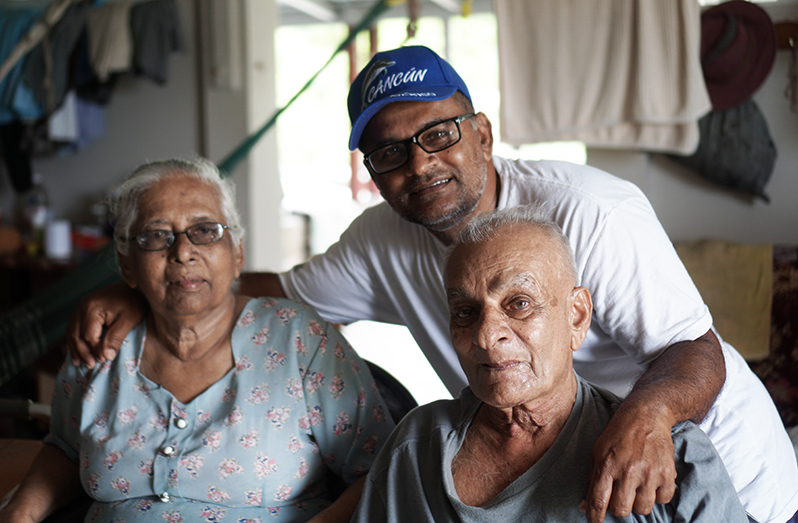 Persaud is still a farmer. He has 125 acres of farmland at Hague Back and they cultivate rice, citrus, orchard and 18-month coconut seedlings. They have wholesale markets for their produce and they have several varieties of rice as part of their crop.
The Persauds provide employment for about 10 to 12 villagers, mostly cane harvesters and his son, Ray Persaud, would oversee the daily operations of the farm. The village elder has made his contribution to his village. He gifted the community a Hanoman murti at Cornelia Ida Mandir and he constructed the Hague Mandir for the people and to date would ensure that the place is maintained.
Persaud is a devoted Hindu and still attends mandir on a regular basis and serves as a mentor/counsellor for the members and more so, the youths. He married his teen sweetheart at age 23 and they have been together for the past 58 years.
Persaud told the Pepperpot Magazine that he never fought or "cuss down" his wife and even if they had a disagreement, he would make amends swiftly. Their union produced four children, two boys and two girls, but his eldest son passed away in his 20s.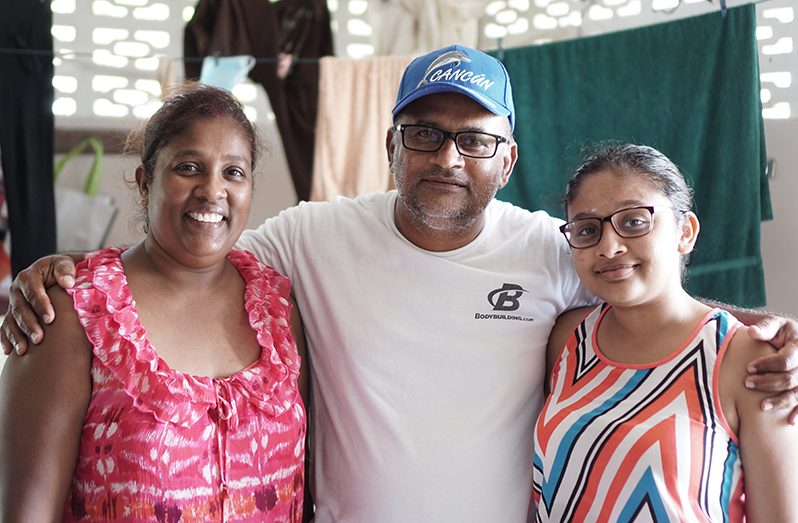 "Being a farmer at my age is like I am living my best life and I can say I lived a full life and I am willing to stay a bit longer to have some more time with my grandchildren," he said. In 1996, Persaud and five others, all farmers, had the opportunity to visit India and the Philippines to study the Water Users Associations in those countries and returned to implement similar strategies here to assist farmers.
This senior citizen also enjoyed writing letters for the newspapers expressing his ideas on farming and how they can benefit, but these days his hands aren't as steady as before, so he has ceased writing. The farmlands have been in the family for generations and it was handed down from family to family; it is a tradition that will go on nevertheless.
Persaud is a down-to-earth gentleman, who believes that there is no such thing as "hanging up his gloves" when it comes to farming, even at his age.