Tigerbone Banakari farmer well-known for his produce
LAKHAN Budhan is a large-scale farmer of pear, papayas, breadfruit, coconuts, corn, limes, lemons, watermelons among other crops on his 150 acres of farmland in Tigerbone Banakari Village, Soesdyke/Linden Highway.
The 68-year-old has in his employ eight workers on his large farm which is managed by himself, youngest son Ajay and his wife. The farm is located about two miles inland and the trail leading there is maintained by Budhan, who would take his produce to the market to be sold.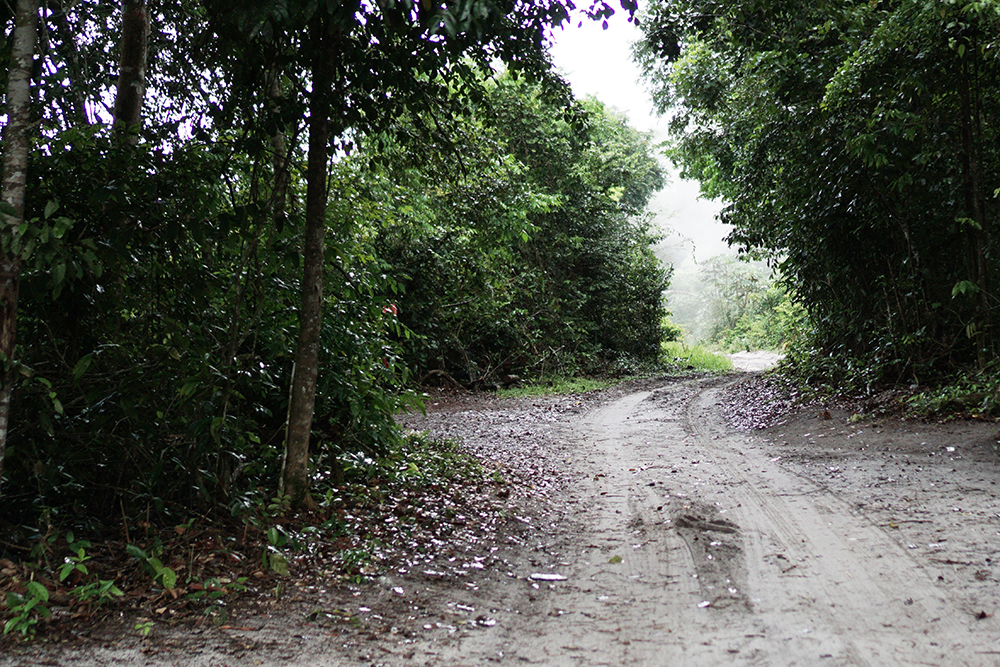 "I would take my produce, farm-fresh to Stabroek Market to sell it with my wife and would also sell to wholesale buyers, who would export the seedless limes and the papaya which came from Israel," he said. Budhan was once asked as a child in school what he wanted to become when he grew up and without hesitation, he told the teacher he will be a farmer and that vision came to fruition, because when he came of age he began farming.
He is originally from Soesdyke and relocated to Tigerbone Banakari after he bought some farmland and began his cultivation. As unreal as it may seem, Budhan has seven wives with a total of 27 children, all of whom have their own farms and most reside in the many villages along the highway.
At Budhan's farm, it is indeed a paradise, the well-maintained grounds are something to be seen with the naked eye and the place is huge. He also has his house on his farm and resides with his third wife and son, Ajay, who is his main farmhand, who does the work and also assists him to sell the produce. The farmer facilitated a tour of his farm during the team's visit to the village and it was a guided tour that was most rewarding.
The abundance of coconut trees are a wonder and you can stand right by the tree and without any effort to pick water coconuts. These water coconuts are small, but has the most water and it is a very refreshing drink.
Budhan, apart from farming, which takes up most of his time, does a lot of volunteer work for the people and the community. He has spearheaded many charitable events to raise funds for the village and has the interest of the people at heart.
He would go out of his way to ensure that the needs of the people are met. "Whenever the need arises, I would give back to the community and it is a wonderful feeling to do something for people and to give something that is needed," he said.
The farmer would work closely with the CDC and community leaders and would give his time and energy to participate in community-based development projects and also serve as a village elder. Budhan has a wealth of knowledge when it comes to farming and would often take people to work with him, most of whom he would have guided.
He told the Pepperpot Magazine that at times he would have a dozen workers on his farm but due to COVID-19 and the economic hardship he had to let go of some employees, but will take them back once he can afford it.
"Being a farmer is not a dream job, it is hard work around the clock and the know-how to keep the crops alive is what makes you a good farmer and the job doesn't come with prestige, but for me and my family it is food on our table and it feels good to grow our own food," he said. Budhan stated that the village needs responsible people to manage the finances of the village and for that to happen, there must be accountability and it is causing separation and much bickering among the people.
Despite these budding issues within the village, the farmer is always willing to lend his support to the people for the village to be developed to a standard that will be beneficial for all.