— building safer communities is essential, security adviser
THE relaunch of the Community Policing Groups (CPG) last November has seen membership of the organisation increasing to 3,223 with 182 active groups.
This is according to former Senior Superintendent, Reshi Das, who is currently the CPG administrator.
Das took over the body with 2,009 members and 115 active groups.
"The new membership was achieved during four months under the new administration. There is an increase of 67 new groups with an additional membership of 1214," Das said.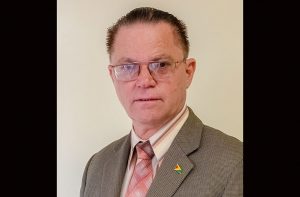 Noting that the motto of the CPG is "Community Service for Community Security," Das said that the image of the CPG is being rebuilt by resuscitating dormant groups, while forming new ones and removing lazy and corrupt persons.
In an invited comment, Harry Gill, a security adviser to the Minister of Home Affairs noted that the CPG's role will now be expanded to ensure members enhance the wellbeing of the community they serve.
Gill said CPG members will be trained and guided by a higher standard while learning how to counsel, guide children within their community, ensure children benefit from social services and assist with bringing social ills and other plights to the attention of the relevant authorities.
Explaining the guidelines for new membership for the CPGs, Gill said: "We made it very clear that persons that are involved in abuse at home or abusive to their children or wife/spouse need not apply."
He continued: "Persons involved in corruption and corrupt activities need not apply. We feel that this is a very privileged group to be with, [and] as time goes on, we will have training and development activities."
Many citizens are now more eager to be associated with the CPG since the groups will receive much more support and collaboration from the relevant authorities, including the Home Affairs Ministry.
The CPGs also aim to increase the flow of information between the police and the public, which may potentially help solve criminal cases rather than deter crime. Community policing groups, he said, must be embraced by the community they intend to serve and protect.
Underscoring that community policing can be effective if implemented correctly, Gill explained that one strength of the community policing policy is the encouragement of community-police relationships.
He said the issue of lack of respect from junior ranks of the Guyana Police Force towards members of the CPGs will be addressed and noted that frequent police and CPG presence in the community shows citizens that law enforcement cares about the community being served.
People, Gill posited may be more likely to cooperate with law enforcement in making the neighbourhood safer, including sharing information to assist in resolving crime issues if CPG members and police work in tandem.
According to Gill, there are high crime areas where community policing may seem impossible, but there are citizens in those communities who want to feel safe.
On this score, he said the authorities will seek to establish relationships with the public.
Citizens' trust, he noted, is an important aspect of community policing, which is why community-police relations and diversity training is critical to police reform.