LA Grange Village, West Bank Demerara, is noted for a lot of things, including having skilled people, who find ways and means to earn.
Among those folk are landscapers, whose main source of income is from landscaping and they work within the community and farther afield.
Hemraj Boodram is a resident of Independence Street, La Grange, and has his small business of landscaping and has five persons in his employ.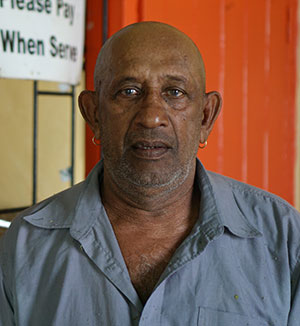 The 64-year-old told the Pepperpot Magazine that he is a local, born and bred in the village and when he was looking for a job, he could not get any, so after some brainstorming, he decided to buy a brush cutter and began weeding for people in the community — of course at a reasonable cost.
Over time, his small business began to grow and he was in demand; he saved and bought five brush cutters and employed five persons to assist him in his weeding jobs, which moved on to a few large monthly contracts at different parts across the country.
The father of two stated that his small business began 10 years ago when he was laid off at the Wales Sugar Estate when it was closed and he was desperately looking for work.
Boodram, who is a well-known elder in the village, reported that depending on the size of land, he would set a price that would meet the pockets of his customers and over the years he has established a wide base of people he would weed for.
"I don't have a standard price, because I have regular customers and I would charge them a good price and it fluctuates because of how tall the grass is and the size of the land that needs weeding," he said.
Boodram added that since establishing his small business, he feels good working with himself and has developed a good relationship with his employees; and they have a good thing going because they can sit and chat after work.
He has registered his small business as being an official establishment with the Guyana Revenue Authority (GRA) and has his business stamp and can issue receipts for large contracting jobs to both the private and public sector.
Boodram stated that the work is all week and even on weekends with no days-off and it keeps him busy and active and he doesn't function as a supervisor or a boss but as an employee, as well, who would weed too.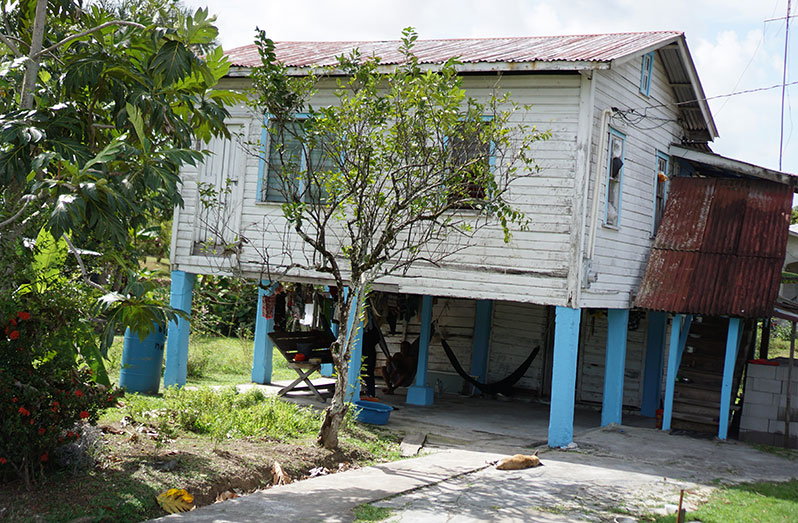 His job would start from 05:00hrs and run late into the night at times, when he has a particular job to finish.
"If a regular customer relates to me that they are not doing well financially, I would do a few credit jobs and collect the money later because I know at times things don't be nice with people and we have a verbal understanding," he said.
Boodram disclosed that he is a "straight-up" man, who believes that having a positive mindset is necessary to be successful and he has taken that as a motto.
The weeder man and farmer
Meanwhile, the Pepperpot Magazine met another landscaper, Rajendra Deonarine, who is also a resident of La Grange Village and at the time he was off-duty and taking a day of rest, in his hammock.
The 50-year-old stated that he has lived all his life in the community and knows no other place that he wants to be and is quite comfortable there.
"Life is not a bed of roses, but you have to find ways of earning by doing many things as jobs because if you want to work with yourself, you have to be a like-minded person," he said.
He has a brush-cutter and would do weeding jobs in the village, but when it rains, he would be out of work and decided to cultivate his backyard.
Deonarine has a large plot of fine thyme and when he harvests them, his wife would go to the markets and sell it to bring in an income.
The father of two stated that his life is simple and when there isn't work you have to find things to do to earn and he would work in his backyard garden to supply fine thyme to his regular buyers.
"When it rains the backyard would be flooded and destroy my crop and I have no other choice than start over again after cutting my losses, since the place has no drainage," he said.
Deonarine has three grandchildren and only one of his sons resides with him and he seemed quite at home when the Pepperpot Magazine visited.