– Just what the small businesses need!
THE first Almond Tree Farmers Market saw excellent support and only served to reinforce to small-business owners that it's just what they need to showcase their items. Many of them praised the initiative and expressed their hope that it will become a regular event.
With the onset of the coronavirus pandemic, many have lost their jobs or had reduced incomes due to fewer hours of work and the general loss of business; many turned to side jobs and starting up small businesses to rake in incomes.
The Farmers Market is evidently just the place that would help them market such products and grow their businesses. Some 28 persons showed up at the Lance Gibbs Street, Queenstown location to put their items on display and they couldn't be happier at the turnout they received.
One woman said she was absolutely "blown away" by the amount of attention that her plants got. This would be the first time that she'd decide to put them on display anywhere.
"We had a really successful first day. By 1 pm when the market was closing, a lot of them were basically sold out, so they have to go back and make new stuff for the other days," Diane Sinclair, the organiser, has reported.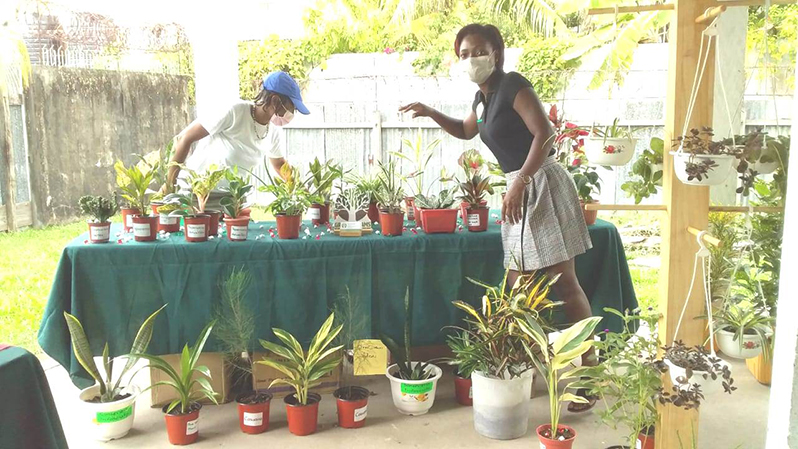 What made it especially satisfying was the fact that a lot of the vendors were only now starting up their businesses and the support from the public only served to motivate them in their endeavours, she explained, adding, "Some of them work full-time jobs and go home in the evenings to do this little side job."
Sharing a success story, Sinclair spoke about a vendor who was there with her organic green seasonings and who caught the attention of David Fernandes of Bounty Supermarket. He invited the woman to a meeting with him, so that he could possibly start buying her products. "This is really great news for someone who was struggling to get their products out there. She was overjoyed and in tears that she was able to make this link-up," Sinclair recalled.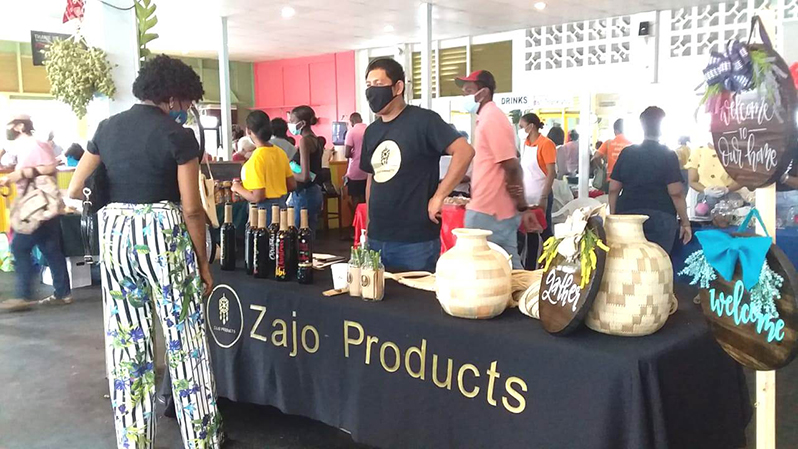 Unable to say for sure if she will continue with the initiative regularly, Sinclair likes the atmosphere of hope and positive vibes that the market brings out. However, she is not pleased that there was such a lack of organic vegetables on the opening day.
It seems that many of the organic farmers dropped out after losing their crops in the recent heavy rainfall. Should the farmers be able to recover some of the produce, it is a possibility that they will show for the final two days of the market. "The other thing I would have liked to see is a vendor with pure honey," Sinclair pointed out.
Meanwhile, Christopher Singh and Calissa Bradford have a joint business called 'Nature Works' which produces eco-friendly products such as bamboo spoons, coconut bowls, cotton bags, etc. "We're making Guyana greener one straw at a time," says Singh, as he continues to promote the use of bamboo straws as opposed to the plastic ones.
He was happy to be a part of the market, calling attention to how it provides an opportunity to access the local stuff compared with all that comes from "foreign."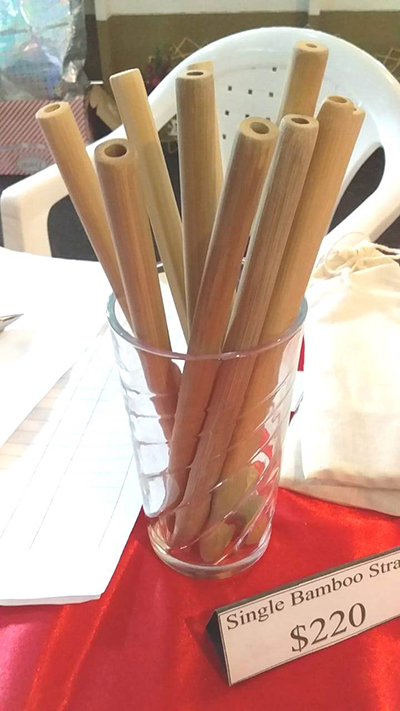 Liana Adams, a trained teacher who has been collecting plants for some time now, couldn't be happier at her decision to sign up for the event. "It's the first time I am displaying anywhere and I was blown away by the amount of attention we got," she expressed.
Louis Jordan, another vendor, is glad to be able to interact with persons with similar businesses like his. He uses 99 percent of repurposed fabric to put his items together.
Tai-Rhys Payne and Karim Trotman are brothers who plant a farm behind the Beterverwagting Primary School. They try to connect the youths to agriculture and teach them about the economics in farming.
They sell the produce in the community and noted the benefits of doing so. "BV has no market so our farm limits the movements of people in the areas so that they do not have to travel far for greens."
Bent on growing the business, Trotman offered that it is not about fast money, but about sure money. He too is thankful for the Farmer's Market and is hoping that other such initiatives will be organised.
The market will be on again on November 28 and December 5.