Lisa Punch launches new children's book to teach young ones about Guyana
BENT on teaching her child about his Guyanese roots, singing sensation Lisa Punch-Benn wants to publish a new book, "The adventures of Tayshaun and Liya in Guyana" before year-end that will teach her son and children everywhere about the country.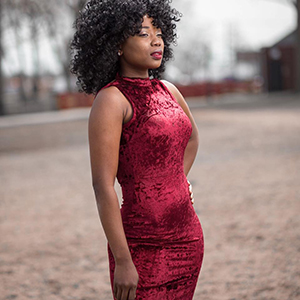 Ever since migrating permanently to the United States of America, Lisa has been an entrepreneur but has never given up on her singing. The book is a new initiative that emanated from Lisa's love for her son and his interest in learning to read from an early age.
"My son loves books and now he picks up a book and tries to read in his own baby language. So I said why not write a book for him," she told the Pepperpot Magazine. The child has also never been to Guyana, "So why not share what it would have been like in Guyana? Something like that; something that he'll always have."
When the book started last January, Tayshaun and his cousin Liya were supposed to visit Guyana, but the pandemic hit and Lisa didn't want them travelling. "I decided to still write the book on the basis on [sic] what I believe would have been their experience. Being born in New York, they would have certainly loved the outdoors of the countryside. My son loves the idea of going to the zoo or being in the park. He loves going on adventures, so it was with that knowledge I decided to still write the book," she explained.
Launching the book would also provide him something to look forward to when reading it and help him be excited about visiting Guyana whenever he could, she explained.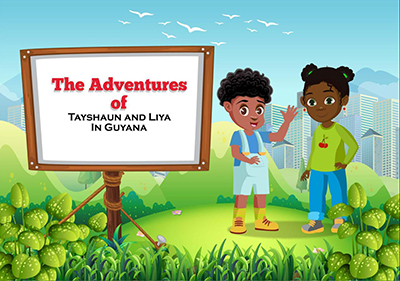 The children's book is currently in production and Lisa said it is all about getting the best quality. "It's all about getting the best quality. We want to make sure that the quality is great."
Lisa is hoping that the book will become a favourite of children not only in Guyana, but all across the world. "I am hoping to get the book into the school I used to teach at and other schools; to get other kids exposed to Guyana and make them aware of who Guyanese are. I am a proud Guyanese."
As for the musical aspect of things, Lisa said she is still "most definitely" pursuing this career path. "I'm still recording, still writing. Music is my first love, my passion. It's something I will never give up easily. I sing to my son all the time, I write all the time."
Growing up, Lisa said she had no one to turn to for voice lessons to improve her singing techniques. "Today, I'm happy to be someone who can offer that to you, your child or someone you know…"
She is offering singing lessons, vocal classes and voice lessons for anyone who would simply want to improve on their diction while talking, clarity while singing or keeping their voice in shape.
"The voice is a muscle and needs to be exercised in order to be the best instrument it was intended to be," she expressed.
Born on September 4, 1992, Punch is a Guyanese singer-songwriter and actress. She is best known for being Guyana's voice in the regional theme song 'Carifesta' and a contestant on the new ABC hit television show 'Rising Star.'
She released her first album 'The Evolution of Lisa Punch' March 25, 2013 and in December 2013, Punch and her family moved to the United States to pursue her singing career, and shortly after, she was selected as one of the few contestants to compete on the new ABC television show 'Rising Star,' hosted by Josh Groban and with judge appearances by Ludacris, Kesha and Brad Paisley.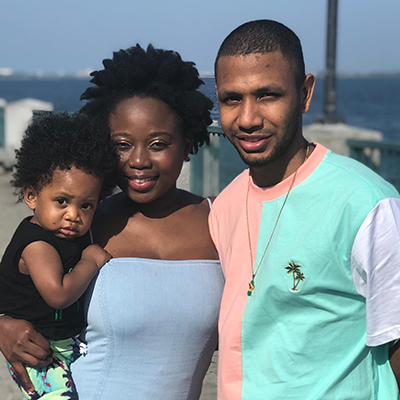 Lisa delivered a ground-breaking performance to Whitney Houston's "How will I Know" until week seven "Girl on Fire" by Alicia Keys her last performance.
She represented Guyana in Sanya, China at the Miss World competition, placing eighth in the world, 4th in Beauty With A Purpose, 2nd in Multimedia and winning the Talent segment.
Lisa is married to Tyron Benn and the couple has a son, Tayshaun, who was born in 2019.
She constantly travels to Guyana, but due to the pandemic, has not been able to do for some time now.