THE love of complex, beautiful and tasty cakes and cupcakes have pushed a young entrepreneur to launch her own business—one which is complemented by her appreciation for food art.
Shavane Smith is the proud owner and baker at Satisfyingly Sweet. The young entrepreneur who works fulltime as a General Manager of a private company stated that she has always had a sweet tooth, which resulted in her mixing and matching different flavours of cakes.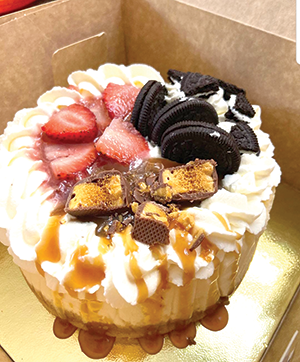 Despite having an assortment of goodies at her disposal and a niche market for the taking, the 23-year-old wanted to perfect her craft, so she opted to take cake-decoration classes.
"I was passionate about these things, about cakes and cupcakes; I like seeing the colours of the frosting and the fondant and the intricate designs that the bakers and cake decorators envision and bring to life. I love it and I was really passionate about baking, so I decided to give it a try."
Smith stated that she launched her business in October last year and was very excited to showcase her creations and to work with customers to bring their visions to life.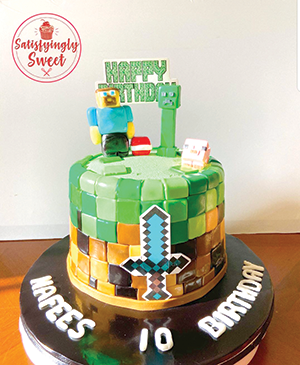 She added that getting that first order all finished and delivered gave her "butterflies" as she saw the excitement in the eyes of her first customers when they received their colourful and tasty treat—this motivated her to work harder.
Satisfyingly Sweet creates cheesecakes, cupcakes, and several six and eight-inch cake flavours including Oreo, strawberry, salted caramel, passion fruit, and Irish cream bailey.
Smith said that her plan was to create cakes that were not available in Guyana. Due to her desire to take her creations to a higher level, she opted to buy the best-quality equipment.
"It was difficult at first, mainly because I had to import the equipment and templates and so on, but I didn't let that stop me., I said it's something I love and I just waited until everything got here and then I was back on track and I was so excited to move forward."
Initially it was just cupcakes, but then she moved on to cakes after receiving reviews from her customers who started requesting that she make a similar flavour as the cupcakes, but full-sized. She said that the support she received kept her going every day, and prompted her to produce more quality products.
Despite the competition in the market, Shavane is confident about the quality of her goodies.
Cakes and cupcakes can be made to order via the Business's Instagram account @Satisfyinglysweetgy and through 622-2207.