…two others critically injured
ONE man is dead and two others critically injured after a building owned by Banks DIH at Industrial site Ruimveldt, collapsed Wednesday afternoon.
Reports are that five persons were in the building which was being demolished when it collapsed. Two of the men who were trapped within the building when it collapsed were rushed to the Georgetown Public Hospital with serious injuries. They have been identified as, Jagmohan Bissessar, who was confirmed dead, and Anthony Lowe.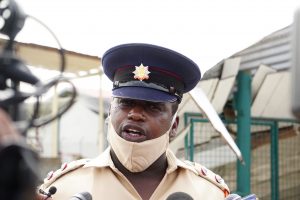 The employees are attached to Home Designs Construction, the company that was carrying out the demolition on the building at the time of its collapse. Station Officer, Clive McDonald, Second in Command for Operations at the Guyana Fire Service, in an interview with the media, stated that the fire service immediately responded following news of the incident. "On arrival at the scene, the crews were informed that two persons were trapped under this collapsed shed; immediately they went into operation and rescued two persons who are presently at the Georgetown Hospital in a serious condition and there are there others who suffered minor injuries." McDonald said.
Family members of the deceased and injured workers declined to speak to the media. Banks DIH Limited, in a release, confirmed the accident and the fact that five employees of Home Designs Contractors were injured. The company stated that it is working with the authorities to ascertain the cause of the accident and is adamant that it is working to ensure the injured employees get the best possible emergency care.