RESIDENTS in East Berbice, Corentyne, despite remaining COVID 19 free, are faced with another issue that is significantly affecting them: the region is facing a shortage of broiler chicken. This shortage has caused the price of the most consumed meat worldwide to inflate from as low as $180 per pound within the last month to $280-$300 presently.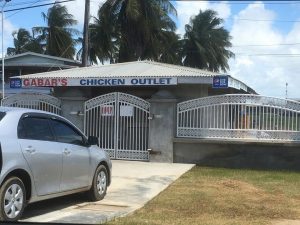 Most of the major poultry centres have closed their doors as of Monday last and some with limited stocks are hoping they can be reopened over the weekend while the smaller suppliers may have to remain closed.
Ameer Ishamel, popularly called 'Pampey' is the second largest supplier of chicken in East Berbice and was forced to close his operations on Tuesday. He will be reopened on Thursday through Sunday for retail only, at his main outlet at Fyrish Village.
Speaking with the Guyana Chronicle, he explained that, initially, with the pandemic and with the COVID-19 restrictions put in place, many businesses were closed and the price of chicken decreased due to a significantly lower demand. Apart from the reduced demand many farmers who would rear chickens completely halted or reduced their operations. However, with the restrictions being relaxed making allowance for restaurants and food places to sell takeaway, the demand increased as did the price.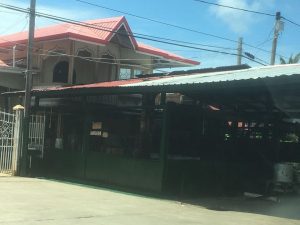 This demand, coupled with limited supply of baby chicks from the hatcheries, caused whatever quantity of broiler chicks on the market to dry up. The average weight of chicken sold was initially around 6lbs, but now consumers are forced to accept chickens weighting between 3.75-4.5 lbs.
Given the current situation, the wholesalers predict consumers will buy larger quantities and seek to horde the commodity which will further compound matters.
They are optimistic that over the next 6-8 weeks things should begin to return to some level of normalcy as many breeders have already restarted their operations.
Meanwhile, consumers in the region are flocking to the few open outlets hoping to get enough chicken to last them for the week.
Deonarine Arjune of D. Arjune Enterprise, the largest supplier in the region, in an invited comment, said he still has chicken in stocks both for wholesale and retail and is hoping that he can continue to supply until the situation returns to normal.
Another Bussinessman, Doodnauth Teekapersaud, who owns Gabar Chicken Outlet at Tain, said after several years he was forced to close on Tuesday. He said since the pandemic he cut short on the quantity he was rearing from 3000 to 1500 since the demand decreased. He is optimistic that within the next week and a half, he will be able to get enough chickens to have a consistent supply for his customers. He said until then he will open only three days per week.