LAST week Sunday I was given the honour to speak on self-care via a live session for the Youth Ambassadors Guyana Alumni x U.S. Embassy's newest project; #CatchMeInside. I had a fair and universal idea of what self-care is. After all, it's what the name suggests, right? Taking care of oneself. I then asked myself the question: "How do you take of yourself, Marissa?" I paused.
I had to grab a pen and paper, hands slightly pounding, forehead, shuffling thoughts of, "How do I actually take care of myself"? "Why is this so hard"? I asked myself. I eventually made a list of self-care activities I engage in from time to time. To my dismay, I did things without realising the true purpose and meaning behind them. Yes, I take care of myself, but I should be aware of the thought, purpose and meaning behind what I do. The phrase "self-care" should be printed in my mind.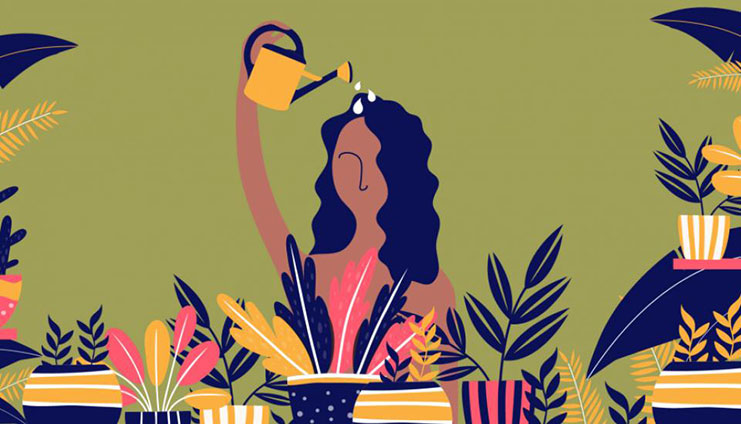 I urge everyone to be conscious of "self-care" because we often spend enough time "taking care" of other people and things and ourselves are put on the 'back burner.' For my discussion on the #CatchMeInside live, I have put together some personal points, which I believe can be helpful. First, self-care is continuous.
Today, I take care of myself and tomorrow I go back to old habits then, the day after I take care of myself again? No. Every day should be "self-care" day. It should be a process, a practice and a routine. Second, you should be able to honour your body, mind, soul. Think of yourself as a temple that deserves respect and sacred recognition. Do not allow anyone or thing to disturb that sacredness that your body, soul and mind need.
While these points aren't listed in order of importance, I believe this next one is the most important; taking care of yourself before taking care of others. You should always put yourself first. Not a single organism on this planet will be able to take care of you, the way you need to be taken care of. Many of us are busy and we have tight schedules, but we still have to remember to take some time off for ourselves.
This leads me to my next point; put aside at least two hours per day to spend time doing an activity/activities that you appreciate and which will ultimately lead to taking care of yourself. Last, you should be able to say YES to yourself! Saying yes to yourself can be such a difficult thing at times, especially when it means we have to say NO to something/one in return. You should feel guilty for being able to express that you rather use your time/energy on yourself over something/one. "YOU" come first, before "it" and "they."
Personally, I practise self-care by taking care of skin, working on new projects, getting my makeup done, exploring my yard/house, watching Netflix/shows and learning to cook a new recipe every other day. The world around us is changing. The COVID-19 outbreak is changing our everyday routines and lifestyles. That does not mean that taking care of ourselves should stop. Yes, we are stressed and overwhelmed by the saddening news titles, the COVID-19 updates and the fact that we cannot even move and get out of the house as we'd like.
Hence, this is why self-care is so important; we need to do it more than ever now. Online schooling and work can also be very stressful, but we should be able to take a step back from the workload and say, "Hey, you know what? This is too much for me to handle now, let me go and find something else to do and relax." That degree and title can always be obtained after this pandemic is over, for now, you should take care of you and yours. Unlike my naïve self, prior to the live video, I am now fully aware of who I am and how to holistically take care of ME. After reading this, I do hope you can do the same too; #SelfCare.