As my readers may know by now, I am of the ever-growing mixed-race population in Guyana. My mother is of the Indo-Guyanese race and my father is mixed. Growing up, I was fully active in all parts of my families' cultures. I might not be as culturally active today but I am still very appreciative for they have all moulded me into the person I am currently. All cultures are unique, rich and meaningful in their own ways.
The same can be said for the Indo-Guyanese culture of Guyana. In many ways, the overall cultural stage of Guyana was significantly shaped by Indians. Their culture has many branches and roots; it is more than what the eye meets. Without disregarding the importance of other cultures, I'd like to show my profound appreciation towards all Indo-Guyanese and their beliefs, their significance and their chapter towards the giant book we know as 'Guyana's History'.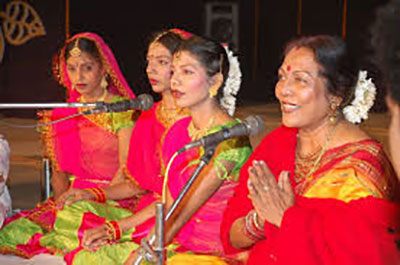 In my writing, to show significance, I normally ask my readers to imagine life without certain things; would it be the same? Would it really be the same without roti and chicken curry? Or the sounds of melodious Tassa drums and Indian music? Are you truly experiencing the ideal Guyanese culture without ever attending the full services of a Hindu wedding? How about a life without the festival of lights and the motorcades that light up the night? I know for a fact that the meaning, memories and experiences of my life would not have been the same. Indian culture is wide. Religiously speaking, there are the Muslims and Hindus. Under those two dominations, they have their own practices, beliefs, dishes, traditional wear and even sub-groups.
Perhaps, the most beautiful aspect of the Indo-Guyanese culture in Guyana is the strength of resilience and adaptation. The Indian culture we have in Guyana differs from that of our ancestors' in India. From the language we speak all the way to how we cook our curried dishes, are different but still yet significant. That is evidence that culture can adapt and still be preserved at the same time. Our ancestors had to adapt to this tropical region, they had not the tools and ingredients to cook their traditional foods, they had not the garments to make their traditional wear and they also lost their mother tongue along the way and adapted to western languages. Nonetheless, what we know today as the 'Indo-Guyanese Culture' is undoubtedly significant and relevant to who and what we are as Guyanese.
Deodat Persaud is an influential leader in the East-Berbice region. He has done tremendous work on preserving, practising and educating persons on the Indo-Guyanese culture. He stated that: "There have been challenges because of a change in priorities from when our ancestors arrived to now. There was a struggle to maintain the Indian culture because of the personal struggles those before us faced on the plantation.
However, they have preserved our culture creditably and successful because across Guyana, religion and culture has been spread and practised." Persaud also added that: "The language is something that has suffered tremendously. Unlike our neighbours; Suriname and Trinidad/Tobago, we do not speak Hindi as a main language." Deodat Persaud noted that the only way to better preserve and uplift who are is to acknowledge that all of Guyana's culture are equal and we should continue the recognition of one's culture through education and empowerment.
I would like to use this opportunity to acknowledge villages/settlements such as Albion, Highbury, Blackbush Polder, East-Canje, Cotton Tree, Mahaica, Charity, LBI, Parika, Enmore, Anna Regina and many more that have contributed to the preservation of the Indo-Guyanese culture. With that said, I'd like to remind you all that Tuesday, May 5 is Indian Arrival Day.
May we use this day to reflect and show appreciation to the contributions our Indian ancestors have made and find ways and means to preserve the existing and metamorphosised version of the Indian culture. "A nation's culture resides in the hearts and in the souls of its people", words beautifully said by the legendary Mahatma Gandhi. Let then Guyana, the Indian culture be reflective through the goodness and light of our hearts and souls.