By Francis Quamina Farrier
DURING the past few weeks I have been wondering what would be the topic of my Pepperpot Feature Article of today – February 23, 2020 – Guyana's 50th Republic Anniversary. Just a few days ago I concluded my wandering thoughts and decided to focus on the bright faces and minds of those Guyanese who are now age 20, and who will be voting for the very first time in national general elections. I have also decided to respectfully pass on some elderly advice to first-time voters; the kind of advice I received when I was a first-time voter.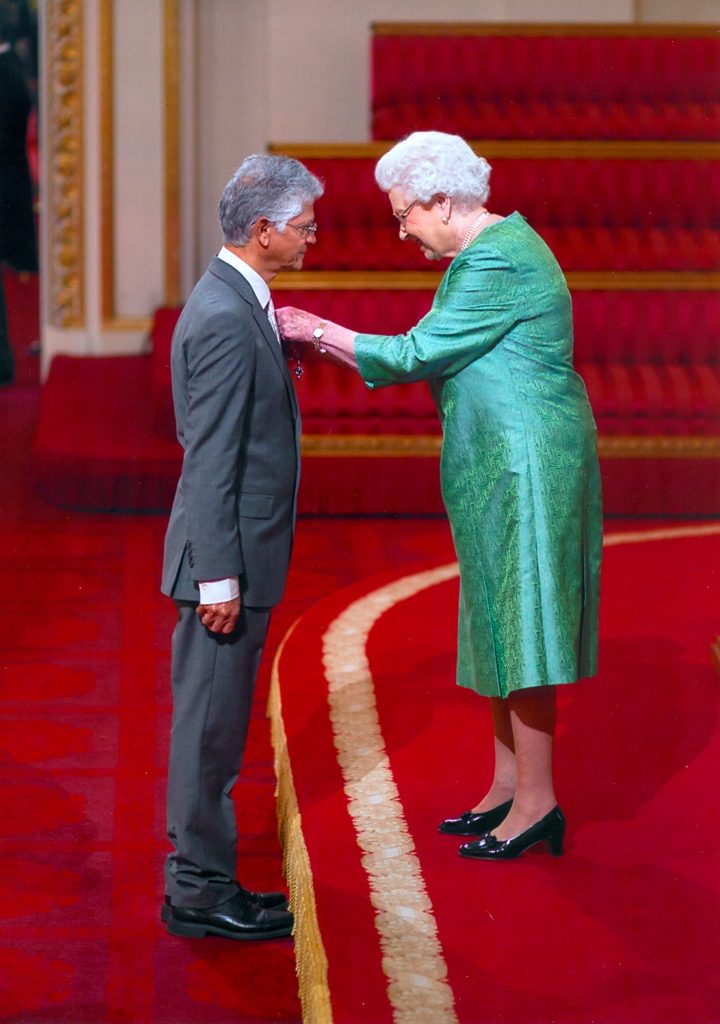 To first-time voters, I would let them know that back in colonial British Guiana, one could not have voted at general elections unless one was a property owner. One had to own house and land. In other words, ordinary poor people did not have a franchise and were not entitled to vote. So, many of our ancestors were really not full citizens as we are today. Then came what was known as "Adult Suffrage," which gave voting rights to all adults 21 years and older. That was subsequently reduced to 18 years and older. So here you are 18 and older and ready to vote at the March 2 general elections. I have heard some youths pose the question, "Wuh is me one vote?" Well, if 10,000 youths say the same thing and fail to exercise their franchise, then the outcome of the elections would be very different. I have also heard some youths say, "Me ain't able wid dem long lines." Well, even though voters are encouraged to go out and vote early, those who do not relish standing in long lines during the early hours of Elections Day, could be advised of another option. Go to the polling place just after midday when the lines become somewhat shorter.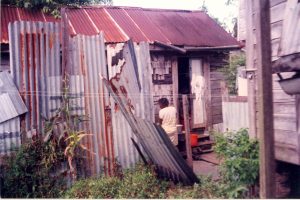 As the days and weeks of 2020 come and go, as month by month this leap year leaps to December 31, I urge youngsters to make mental or written notes of what they would like our beautiful Guyana to achieve by the time it is Jubilee Year 2070 – 50 years in the future. Now, I am not telling youngsters to do something which I did not do when Guyana became a republic back in 1970. I had dreams and expectations for Guyana 50 years ago. Some of the things which I had hoped for were bridges across the Demerara and Berbice rivers; those were ACHIEVED. A road from New Amsterdam, going south to Kimbia and on to Kwakwani, then a bridge over the Berbice River at that location, with the road continuing north through Ituni and on to Linden. That was PARTLY ACHIEVED. I also wished for the "Cheddi Jagan Highway" from Parika on the East Bank of Essequibo going 55 miles due south to Riversview, with a bridge across the Essequibo River to Agatash, and a road north-bound into Bartica. That was NOT ACHIEVED. Now here is another big dream of mine, which is to see a superhighway winding through the forests for 111 miles from Bartica to Mahdia. Well, that has certainly NOT BEEN ACHIEVED, even though so much gold, diamonds, timber, stone etc. have been extracted from that area of the country. I longed to see paved streets at Lethem in Region Nine. Hurrah, as that was ACHIEVED. My other hinterland dream was for paved streets at Mahdia. ACHIEVED. Better and more professional service by the Disciplined Services- this is a sad disappointment: NOT ACHIEVED. There are so many instances of members of the Disciplined Forces who have committed various crimes; some very serious. I happen to have been a victim of police rogue behaviour. However, mention must be made that there are ranks who have made their forces proud, going above and beyond the call of duty.
Yes, there are many disappointments in what I had hoped for when Guyana became a republic 50 years ago. Since I will be long gone at the time of Guyana's republic centenary, I urge the youths of today to dream dreams and to do whatever they can to help make those dreams come true for our beautiful Guyana. As someone who had been on planet Earth for 81 years, I am well aware that CHANGE is inevitable, so here are some of the changes which have pleased me tremendously. The principal international Airport – The Cheddi Jagan International Airport – is a joy to my heart, not only the spanking new structure, but also the excellent professional service given by the many youthful Immigration Officers who are stationed there.
One of my hobbies is to present myself at a police station and announce my name and that I am there to pay a courtesy call. Most times I am greeted with a measure of surprise. "What's your problem?" is one of the greetings which I detest. The best response which I have ever received, was at the Leguan Police Station in Region Three. That was somewhat similar to when I did the same thing at the Police Headquarters in the Cayman Islands where I was treated with a most memorable and pleasant welcome. Recently, at the end of a two-hour walkabout at Plaisance, I paid a courtesy call at the police station where I was afforded a professional and warm greeting by the Officer in Charge.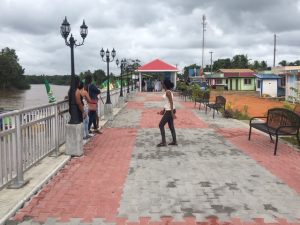 Sadly, there are just too many rogue cops in the Guyana Police Force who shake down members of the public. Once while executing my work as a television journalist, I was approached by two rogue cops who attempted to shake me down. Having refused bluntly not to buckle at the knees, they dragged me into the station which is at Aurora on the Essequibo Coast, Region Two. Long story short, I sued the Guyana Police Force for illegal detention, and my counsel, the brilliant Nigel Hughes, won the case in the High Court with Justice Carl Singh on the bench; I was awarded damages. Both ranks who assaulted and detained me were subsequently fired from the Guyana Police Force for other rogue activities.
From time to time, I have shared these adventures with my younger colleagues, since I know that it is necessary for older folk to share some of their life's experiences with the younger ones, and give some guidance where necessary. I had received guidance from older folk when I was 20, and so at 81, I feel morally obligated to give some guidance to those youngsters who are willing to lend me their ears. I totally ignore that very powerful individual who told me that "Old People must go one side." However, I never impose myself on youths. It is good for youngsters to know that no matter where they come from, they can achieve greatness, as my friend Dr. Henry Muttoo, MBE from Albouystown, has done. So as we celebrate Guyana's 50 Republic Anniversary, I wish all youngsters the very best for a greater Guyana at the Republic Centenary in 2070.