– in the local music industry 
YOU may be familiar with the famed line "A nice snow-cone from Uncle Jerry or Dougla, have sip on this I-cee or Busta" or probably "Ease off, gimme some breeze" from the single that placed him on the local music scene.
Many might know this young artiste who goes by the name "Kush".
However, Kareem "cKush" Lewis is a 23- year-old local entrepreneur, poet and rapper. Kareem described his childhood as a peaceful and adventurous one, which was faced with varying challenges due to growing up in a single-parent household. "I'm 'dougla', so I'm Indo and Afro-Guyanese. My stage-name plays an important role in keeping me secured to my roots, as Cush is mentioned in the bible, and was prevalent in African culture. The Cushites were known to be one of the most civilised and intelligent dynasties, from the lineage of Ham. Kush, however, is mentioned in Indian culture, with regards to the sativa plants. The name simply represents higher knowledge," Lewis posited. If not in the studio, one would find Kareem either in the fields, enjoying a game of football with his friends, writing poetry, nurturing his other online business, promoting events or simply reading a novel.
Discovering and perfecting his Art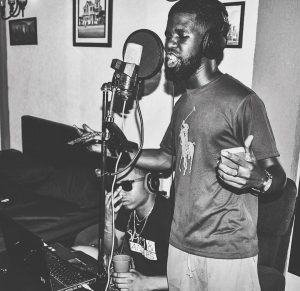 "I discovered my gift in secondary school when one of the drama club teachers requested a calypso compilation for Mashramani. Me and two of my friends composed lyrics for a song and the crowd reacted seemingly well. Ever since then, I started writing almost every day with aid from my brother, who would also dabble a bit in writing hip hop music", Kareem expressed.
It was the advice and critiques from his older brother and cousin that created an atmosphere where Kareem would take music and furthering his career seriously.
"My first song ever recorded was on an iPhone voice recorder, remixing Lil Wayne's Single, with a Guyanese creole twist, that was only played amongst friends and family. Before I was quite nervous and would make countless mistakes, now it's easy as 123, I would step up to the mic and flow smoothly", he noted.
It was also expressed by Kareem that where he sees himself and career in the future, is solely dependent on the grace of the Almighty, his work ethic and the number of people who joins his musical journey (fan base). "At my current pace, I am working at further improving my skills and working alongside other artistes, towards putting Guyana on the map with its own sound ".
Recording, he described as a struggle at times, due to the fees for a recording session being a bit on the pricey side, which also includes payments for mixing /mastering.
ART OF MAKING ART ( AOMA)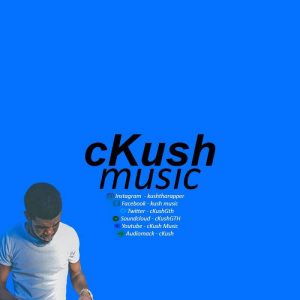 While his inspiration is from the likes of famous Artistes like Lil Wayne, Kendrick Lamar, Folk Songs, Popcaan and Vybz Kartel, Kareem's biggest inspiration stemmed from himself "I have more confidence in myself as an artist, since I'm a completely different artist from those who are out there. My sound is different".
With recently dropped freestyle single FACS (Fire At Camp Street), he currently has over 12 projects in the works with his debut album AOMA (Art of making art ) slated to be released as soon as the paperwork for the album is finalised.
"I'm approaching the business aspect of my music career while reflecting the lifestyle of where I'm from and my culture. This album has an entirely different sound from our customary Guyanese music. It's something new, it's something diverse", Kareem conveyed.
He further implored young and upcoming artistes to be their true and most authentic selves, eliminate all distractions, to practice being independent, to make research a vital part of the process and to understand music as a business, once there are intentions to use it as a form of income.