AFTER two years of success, Guyana Carnival is returning next year, and is anticipated to be another successful year for the team. Wasting no time to build the momentum for what is probably now one of the most anticipated time of the year for local Guyanese and those in the Diaspora, the team will be launching Guyana Carnival 2020 at the MovieTowne parking lot on Sunday.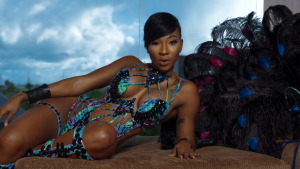 With the gates opening from 18:00hrs, a packed show awaits patrons as the launch party is themed 'Soca in the parking lot'. It will feature local Soca sensations Brandon Harding, Lil Colwin, Kardiac, and more. Headlining are Patrice Roberts and Nadia Batson out of Trinidad.
While the artistes may be a main attraction at the event, the highlight of the launch is the sneak peek patrons will get of the costumes for Guyana Carnival 2020. The costume bands Genesis and Unique Costume Band will be displayed on Sunday.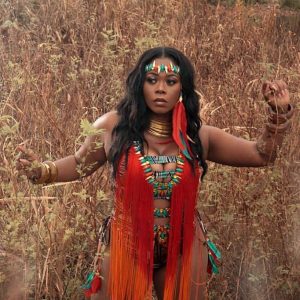 Persons will get a preview of what will be available for them to revel in come 2020.
The Guyana Carnival experience grew to be one that is a major tourist attraction, and also one that many Guyanese look forward to as well. The team has already been keeping the people updated, via social media, about what awaits them for Carnival 2020.
The launch on Sunday, however, will give a first-hand experience, and persons are asked to come out to be a part of that experience. General tickets cost $2,000, while stage-front costs $5,000. And they can be bought at That Look Boutique, Shoppers Pharmacy (Movietowne), Exclusive Styles, and Hits and Jams Box Office.