CHIEF Medical Officer Dr. Shamdeo Persaud and other members of the Medical Council of Guyana (MCOG) have joined Minister of Public Health, Volda Lawrence, in calling on persons to submit official reports to the Council if they have any complaints about medical services received at any medical institution – whether public or private.
Over the past two weeks, several, mostly anonymous, stories, shared primarily by social activist Melissa Atwell, have been gaining attention on social media site—Facebook– detailing allegations against the Dr. Balwant Singh Hospital, and one of the hospital's doctors.
Atwell has posted over 30 different stories, from what she said were private messages sent to her. The hospital has since denied the claims, and questioned the authenticity of the reports given their anonymity.
After the hospital had made a report to the police against her, Atwell was arrested and has since been placed on $200,000 station bail. She says the additional attention on the issue propels her to continue to be a voice to the voiceless.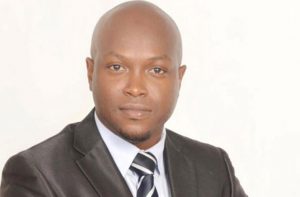 "I don't want to give a position to be accused of bias but, as an ordinary Guyanese [the allegations] is something that needs to be investigated. I know we have received complaints in the past but I have seen no complaints against Balwant Singh Hospital [received by the Medical Council]," noted Attorney James Bond, who is a member of the Council.
"We meet once a month and we entertain complaints, applications, etcetera. So, for these matters and all matters, whether involving the private or public institutions or doctors, so persons must feel free to come to the medical council."
Minister Lawrence said while anonymous complaints are a starting point to raise interest, there can be no justice for victims or proper investigation without the necessary official reports. This stance was reiterated by Persaud.
"I can't give information on this matter [because] up to now I have not received any official complaint, that's how we usually operate. The Minister made it clear that that's how we take matters on," Persaud noted.
"There is a Ministry of Public Health, there's a Chief Medical Officer, none of those are secrets. You can write the Ministry a complaint at any time if you have a dissatisfaction with service on any health matter."
Bond reminded that the Council remains very much open to receiving complaints and reports, with all information treated with confidentiality.
"Persons should feel free to go, it's confidential, it's private. We are situated on Carmichael Street opposite the Bishop's High School and [when]they make their complaint, we will entertain them. You can come any day of the week, you can go there now and all. All those who have issues with any institution, go to the medical council and submit your complaints and we will look at it" Bond noted.
However, notwithstanding the numerous social media complaints, from all indications, none of the anonymous victims, or others who openly posted their own stories, have made any official complaints to the authorities.
Minister Lawrence had also noted that aside from making a report to the Council, or writing the CMO, persons can also write to the Minister herself, or to the Deputy CMO.