– police hunting for shooter
TWO weeks after the brutal slaying of Premcharran and Haricharran Samaroo– two brothers of Bush Lot Village, Corentyne Berbice– the suspect in custody has provided investigators with information of his involvement in the crime.
The Guyana Chronicle was told that the suspect, who submitted to authorities on Thursday, was the mastermind in the robbery which turned into a double-murder.
A reliable source said that Kelvin Shivgobin, 38, of Belvedere Squatting Area, who is wanted by the police, is reportedly the gunman who shot the Samaroo brothers.
On December 31, the Samaroo brothers along with their mother, Irene
Samaroo and an overseas-based relative, gathered for an Old's Year Night drink when they were ambushed by robbers.
---
See related story here:Man wanted for Old Years Night double murder surrenders
---
The 18-year-old suspect reportedly made the confession on Saturday.
The suspect was with the Samaroo brothers on Old Year's Night. Munilall Roberts Kumar, an overseas-based cousin of the Samaroos, was also present. The men were imbibing under the two-storey family house of the Samaroos when the suspect left with another of the Samaroo brothers to purchase beer.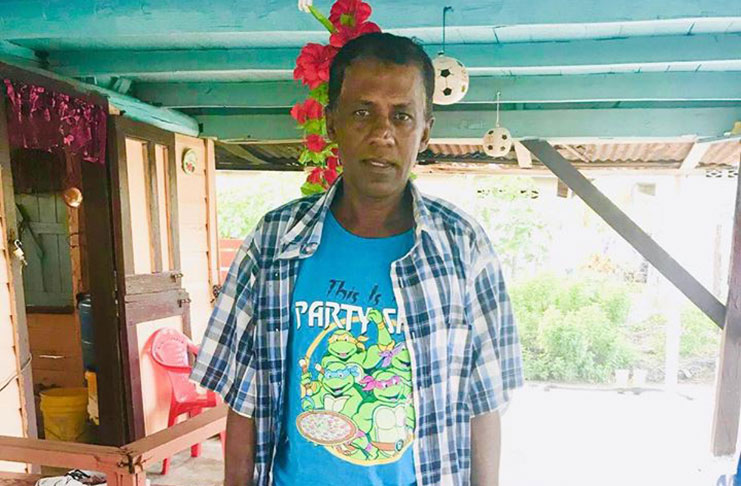 During the period the duo were out, it was reported that the family heard sounds like fireworks coming from the backyard. Premchand, called "Tully", a labourer and a father of two, accompanied by his older sibling, Haricharran, went to investigate the sound. It was reported that "Tully" came face-to-face with the bandits and was shot at point blank range. He died instantly. Harricharran was struck by pellets from the blast and was also brutalised. He later succumbed at the Port Mourant Hospital.
The bandits then turned their attention to Kumar and dealt him several blows about the body, forcing him to hand over G$5000 and US$350. The men then took 67-year-old Irene Samaroo, mother of the now dead brothers, to the upper-flat of the house where she was forced to hand over a bag containing G$70,000.
The Samaroo brothers, who both worked as labourers, had earlier left their respective families to spend the night at their mother, along with their two other siblings. They were both laid to rest on Tuesday.
Since the incident, their mother had related to this newspaper that she has been having many sleepless nights.
"Me nah ah sleep home, meh frighten, meh ah frighten because me ah see meh two sons in front meh and me ah see them bandits with the gun and meh afraid; me can't even stay in meh own house, meh ah imagine them," the elderly woman said.