A JOLLY and delightful group of veterans was on Friday feted to a scrumptious lunch at the Roraima Duke Lodge for the festive season, compliments of Roraima Airways.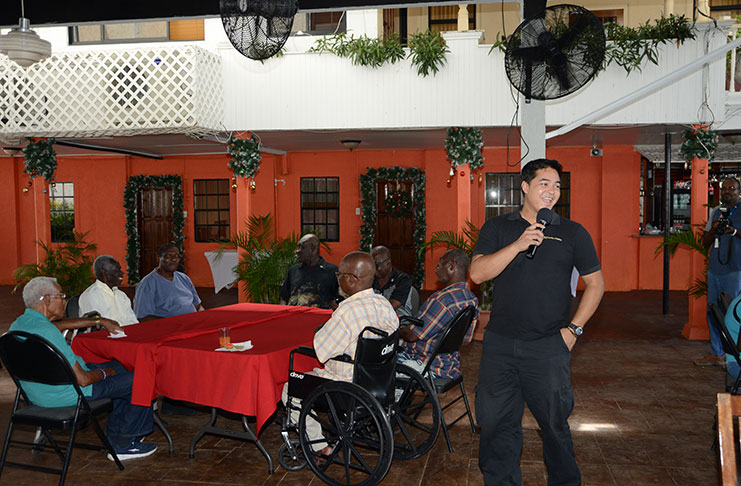 An affair hosted every year by Roraima's Captain Gerry Gouveia, retirees of the Disciplined Services were given a chance to share their stories and experiences, with some even taking the time to sing a few songs and say some prayers as well.
According to Captain Gouveia, it's a way of giving back to service members, some of whom survived World Wars I and II, and are enjoying their golden years.
One of the 26 veterans present at the luncheon on Friday was Benjamin Durant, who turned 100 three weeks ago and was his usual spritely self.
He not only rendered a song, but also sent season's greetings to all those whose names he could remember, and even told the Guyana Chronicle how happy he was to be amongst his peers, enjoying their company and entertaining each other with their self-made cultural programme.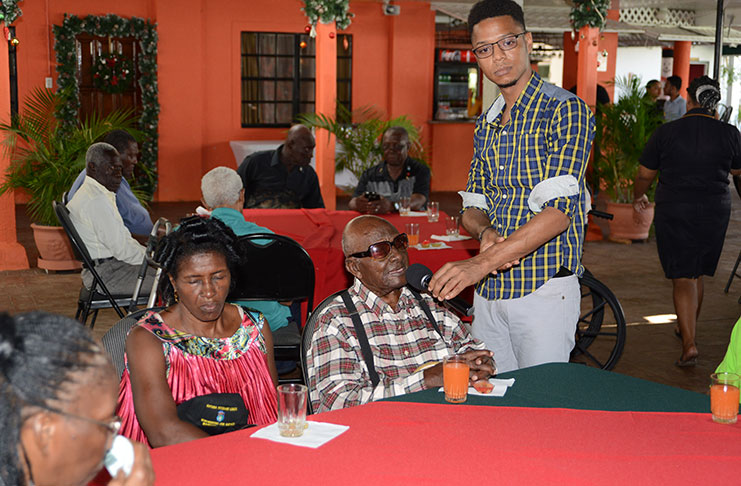 Welfare Officer for Veterans Beverly Somerset told this newspaper that she has in her charge 26 veterans, some of whom are over 90 and reside in either old folks homes, including The Palms, or with relatives.
Kingsley Nelson, who has only recently recovered from heart surgery, was very pleased to be up and about, "taking mauby with ice", and just having a jolly good time enjoying his retirement.
He said that although he has his aches and pains, he is happy he is not restricted in his movements and does what he wants when he wants.
At the end of the cultural programme, the veterans were served a delicious lunch, hot off the stove, by Roraima Duke Lodge staffers, which they washed down with generous helpings of mauby and juice.