THE Guyana Amateur Powerlifting Federation (GAPLF) hosted a lifting exhibition to celebrate Guyanese women in powerlifting, as part of the observance of International Women's Day, on Saturday, at the 'Pollo Tropical' fast food restaurant on Camp Street.
According to GAPLF general secretary, Andrea Smith, "The purpose of the session was simply to showcase our female athletes."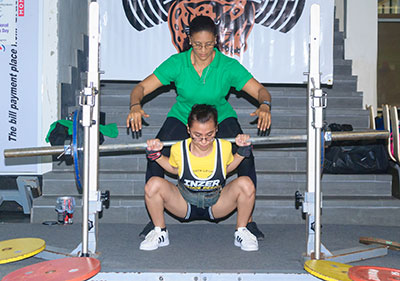 Since last year the federation had embarked upon highlighting the female athletes, considering that women constitute a small set within the male-dominated sport locally.
"We've recognised that although we're such a small grouping under the powerlifting umbrella, we all come from diverse backgrounds – professionally and personally – and we've added lots to the sport outside of our accomplishments on the platform."
The event saw the likes of the decorated junior female lifters, Tineisha Toney and Britny Mack, alongside the older giants in the sport. New faces – Grace and Blossom Babb and Lisa – who have proved that they are forces to be reckoned with, also came out to showcase their talent.
Further outreaches are planned for the year as the federation is seeking to bring the sport to others, not only women.
Smith mentioned that schools are among the target population and these outreaches are meant to increase the popularity and the general knowledge of the sport in Guyana.