– Dr Norton, Minister Henry calls for holistic, serious approach for sports in schools
"SPORTING events play a major role in bringing Guyanese from all walks of life together. It is a powerful medium for social and economic change," said Minister of Social Cohesion, Dr George Norton, who declared the 57th edition of the National Schools Cycling, Swimming and Track and Field Championships officially open.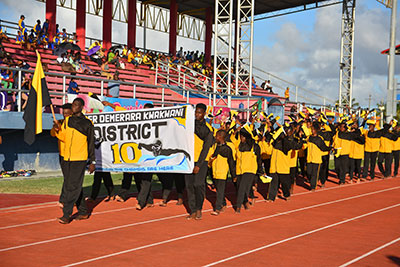 For the first time, the Championships, more popularly known as 'Nationals', is being held at the National Track and Field Centre at Leonora, West Coast Demerara, and as such, the event is being dubbed as historic, with record-breaking performances expected from some of the Caribbean's top athletes.
Norton is of the view that the Championships is a gateway to athletes realising their dreams of becoming Olympians, and as such, Government is keen on their investment, providing substantial finances, as well as state-of-the-art facilities.
Minister of Education, Nicolette Henry, during her address, placed emphasis on the importance of Physical Education in the school's curriculum, adding "If we are to produce mentally alert, energetic and healthy children, then they must be involved in sport and games."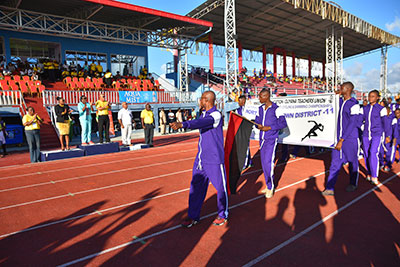 Denis Jaikarran, Regional Executive Officer of Region #3, welcomed the athletes and officials to his region, and stated that the Regional Democratic Council (RDC) is happy to assist in making the event a success.
Track and Field events will be held daily from 9:00am at the Leonora facility, starting today and goes until Friday 1st December, 2017.