Police are on the hunt for three gunmen, who reportedly robbed the Moneygram section of Spready's Supermarket located in Port Mourant, Corentyne and shortly after invaded a house at Lot 17 Kildonan, also on the Corentyne.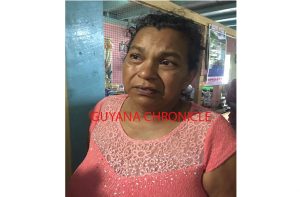 The robberies took place within minutes of each other on Tuesday afternoon. According to information reaching the Guyana Chronicle, a lone masked gunman jumped over the counter of the Moneygram section of the supermarket and escaped with an undisclosed sum of cash in a waiting motorcar.
Shortly after, three armed men entered the home of Nirmala Devi Persaud at Lot 17 Kildonan and demanded cash and jewellery. A visibly traumatised Persaud told this newspaper that she was cleaning fish at the back of her house when one of three armed men held her at gunpoint and asked for cash and valuables.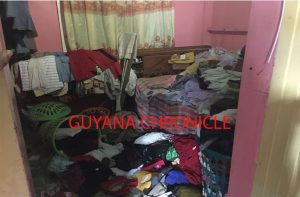 She was bound and gagged with the use of duct tape, while the men ransacked her home; however they did not find anything of value so they resorted to taking her pair of earrings and some cash she had in her purse.
The men then escaped in a waiting white motorcar. Police are on the scene and investigations are ongoing.