Analysis by Rickey Singh
IT has been long in coming, but as the cliché goes, better late than never. I am referencing last week's official announcement that our 15-member Caribbean Community and the Vatican have finally established diplomatic relations!
Irrespective of nationality or religion, our Community's estimated 15 million citizens (with Haitians comprising more than half), would be aware that as part of a multi-ethnic, multi-cultural Region that bridges the 'two Americas,' CARICOM deserves commendation for its forward diplomatic march, amid complex challenges for survival and relevance in a rapidly changing international environment.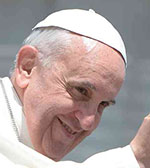 The world has undergone fundamental political, economic, social and cultural changes since the inauguration of CARICOM in Trinidad and Tobago 42 years ago, followed by the phased dismantling of British colonialism over 53 years, first in Jamaica and some three weeks later for Trinidad and Tobago.
'FRIENDSHIP MESSAGES'
The Pope's popular, dynamic leadership and inspiring commitment to human rights, social justice and world peace were already in evidence, globally, prior to his recent role in enabling Presidents Barack Obama and Raoul Castro for resumption of diplomatic relations between the USA and Cuba.
The first pontiff from Latin America, Pope Francis was also the first to have two Caribbean nationals from two small and poor nations of our Region – Haiti's Bishop Chibly Langlois, and Dominica's Bishop Kelvin Felix (formerly Deputy General Secretary of the CCC) – among his first batch of 19 Cardinals.
The CCC's first and long-serving Secretary General was a dynamic Presbyterian theologian, Rev. Dr. Roy Neehall of Trinidad and Tobago.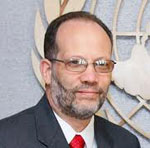 Of relevance is that the Christian denominations of our multi-lingual, multi-religious Caribbean Region had launched the Caribbean Conference of Churches (CCC), back in the 1970s, in Jamaica as the first ecumenical movement in collaboration with the World Council of Churches (WCC) with a troika of presidents and a Secretariat in Port-of-Spain actively working with the Vatican in cooperation with the world body.
Modalities or structures for collaboration between the Vatican and CARICOM had, therefore, long preceded our governments' decision for formal diplomatic ties decades ahead of last week's welcome diplomatic relations.
It is a development that could well prove quite useful in enabling our 15-member integration movement to more effectively deal with some pressing, sensitive issues, such as regional security, human trafficking, territorial disputes, disrespect for political sovereignty, as well as the preservation of fundamental human rights and sustaining multiparty democratic governance.
ROLES INVOLVING CUBA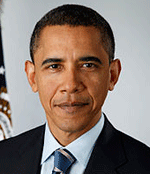 The Pope's accredited representative to CARICOM, Archbishop Nicola Girasoli, in presenting his credentials has noted: "I wish to reiterate the Holy See's commitment to collaborate closely with CARICOM, sharing the hope that this will contribute further to the well-being of the Caribbean Region…"
For his part, the Community's Secretary General, Irwin LaRocque, observed that Pope Francis had stressed how "the developed, industrialised countries are mostly responsible for problems like climate change and are obligated to help poor nations confront the crisis…"
LaRocque also took the opportunity to draw the attention of The Vatican's accredited envoy to CARICOM to "a looming crisis from the plight of thousands of Dominicans of Haitian descent who had been rendered stateless by The Dominican Republic's (DR) Constitutional Court ruling on nationality…." (The DR has observer status in CARICOM).
It is of some significance that The Vatican/CARICOM diplomacy was formally established within a few months after the renewal of diplomatic relations between Washington and Havana that was some 53 years in coming, and with Pope Francis playing a key role along with Presidents Barack Obama and Raoul Castro to make it a reality.
Neither would Presidents Obama and Castro, nor Pope Francis's representative to CARICOM be unaware of the vital roles played by our small regional economic integration movement in helping to end the "dread," unprecedented blockade and diplomatic isolation of Cuba that's so much a proud part of our post-independence history as a small Region that bridges the two Americas.
(Rickey Singh is a noted Guyana-born Caribbean journalist based in Barbados)