THE Ministry of Public Health will be moving to establish blood banks and introduce telemedicine to boost health care services in the remote regions of Guyana.
Minister within the Ministry of Public Health Dr Karen Cummings said the interventions are part of efforts to strengthen the health system to make it more responsive to the needs of citizens who reside outside the urban settings.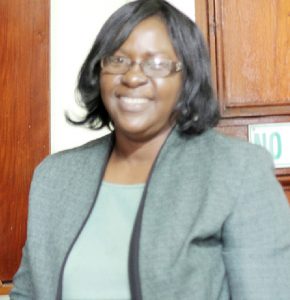 Speaking at a programme familiarisation exercise at the Pan American Health Organisation (PAHO) Office at Brickdam, Georgetown yesterday, Dr Cummings who has responsibility for Region 1, said on many occasions, persons had to be medivaced out of the region because no blood was available.
The ministry will be working with the National Blood Transfusion Service to establishthe banks, which will not be in all the regions, but in the most remote ones.
The Argentine Government had expressed an interest in setting up a blood bank here, and PAHO Resident Representative Dr William Adu-Krow said the Public Health Ministry can tap into this opportunity.
And given that the Public Health Ministry is decentralised, the ministry is also looking to PAHO for assistance in introducing telemedicine in the far-flung areas.
Telemedicine is the use of telecommunication and information technologies in order to provide clinical health care at a distance. It helps eliminate distance barriers and can improve access to medical services that would often not be consistently available in distant rural communities.
Minister Cummings said though there are health centres, health boards, district and regional hospitals, a considerable amount of pressure is on the Georgetown Hospital, and this will be addressed.
"Want to bring the regions up to some kind of par in offering quality care so if you have a case in the hinterland region, and the doctor is not fully aware of what he has to do, he can get advice through telemedicine so they can have diagnosis quickly," she said, noting that this intervention will enable better patient care in outlying areas.
HEALTHY COMMUNITIES
The minister also praised PAHO for its role as a technocratic partner in helping the Public Health Ministry to realise its vision of building healthy communities, which are necessary for a healthy nation.
"We want Guyana to be the mecca of quality care in this part of the region," she said, noting that apart from having healthy citizens, the Government also wants the populace to be safe.
Minister Cummings pointed out that while many contend that Guyana is a nice place, is safe, and has no disaster, it should not become complacent.
On that score, she noted her satisfaction with the rolling out of a Crisis Centre as well as national and regional plans in the event of a disaster.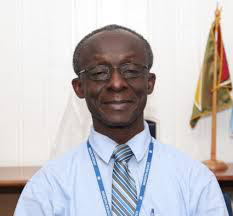 The Ministry of Public Health was also happy that PAHO will be assisting the process of data-collection. The ministry depends on a reliable data system to make sound interventions.
The ministry will also be working closely with PAHO on health promotion.
"We are focussing more on health promotion and disease prevention," Dr Cummings said, informing the meeting that these two areas will be a hub of the ministry's activities.
Both Minister Cummings and Senior Health Minister George Norton gave their commitment to take the Tobago legislation to the National Assembly and have it approved.
Minister Cummings was particularly pleased that a programme will be brought on stream to train nurses and bring them up to date on cutting-edge technology in the execution of their duties.
"We want value for money," she said, noting that there must be measurable outcomes for monies spent.
PAHO's core function covers the areas of leadership and partnerships;research and dissemination of knowledge; policy options based on ethics and evidence; technical cooperation for strengthening capacity and medicines and health technologies.
The United Nations body has over the years provided considerable assistance to Guyana in the areas of communicable and non-communicable diseases, health promotion, family health, health systems and services, environmental health and preparedness, surveillance and response.
By Tajeram Mohabir