Enjoying showbiz in Guyana for almost two decades
MEET Asif Nawaz Samad, an easy-going and simple individual, who believes in remaining humble in everything he does. He has been in the local entertainment industry for almost two decades and is known for hosting 'Music Fantasia' on Channel 69 and more recently, 'Music Inferno' on 89.1 fm. 
For promotional purposes, he prefers to use his two first names only, he told us in an interview recently.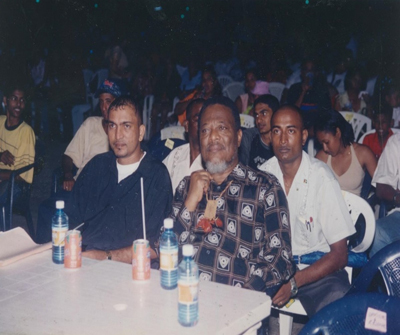 Asif, 43, was born and raised in Eccles on the East Bank Demerara and resides there to this day. It is a village he loves dearly and so cannot picture himself living elsewhere. His interest in music was developed as a child when one of his sisters often sent him to a shop with a coin to punch music. As he punched away, the family would listen from home.
He attended the Eccles Primary School and then secured a place at Brickdam Secondary. After graduating in the late 1980`s, he gained employment with a reputable accounting firm where he learned to prepare income tax returns.
Despite this, his interest in the music and entertainment world remained.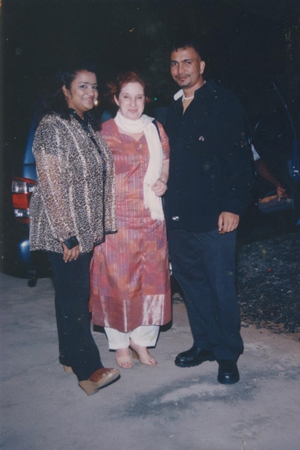 "I always enjoyed dancing and acting and clubbing so I decided to take up showbiz at a very early age," he related. In fact, in the early 1990's, he attended all of the Diwali Pageants that were held at the National Park and can recall telling his friends that someday, he will be able to do those same pageants.
"I felt I could have done much better so I decided to take my interest to higher grounds."
Asif believes that if he was born in India, he would have been definitely be a star today. "This is Guyana. You can only expect so much out of so much. But there is still a lot you can do. I do this (his shows) as a hobby and not as a money making something."
He went to Diamond on the East Bank Demerara with his first pageant, using the little money that he had. He explained that in those days obtaining sponsorship was tough. "I did it though and the show was sold out and without much advertising."
He then decided to do a pageant at 'Starlight Drive In' in 2001 and again this show was sold out. And from here, his career in entertainment took shape and he began coordinating other shows and pageants, while also getting his programme on television started.
During those days he met Bollywood stars Jetendra, Madikini and Rahul Roy who starred in the movie Aashique. He also met two famous dancers from the Indian Cultural Centre namely Taruna Singh and Nalini Pyneandy. Together, they choreographed dances for events in Guyana in the 1990's.
Some 16 years ago, Asif launched his television programme which was at the time called 'Swaar Sangeet' which was later renamed 'Music Fantasia.' He did the first ever Miss India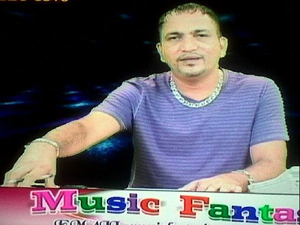 Guyana Pageant in 2001 with the famous and late Laxmi Kalicharan as the MC and in 2002, decided to do the Miss Guyana Phagwah Pageant.
"During those days, the Indian culture was fading and I was the only promoter to keep it alive on the international stage with all the big bands like Shakti Strings, Caribbean Hot Shots, El Sadiek , Dax New Generation, New melody Makers and the Rangeela Band. I did the last pageant in 2007 and then I decided to do lots of Chutney events since I realised Guyana was looking for hot stuff," Asif said.
"I did events as far as Essequibo and Berbice so if I should one day quit, I can safely say I have been there and done that. But then again, winners never quit and quitters never win," he continued.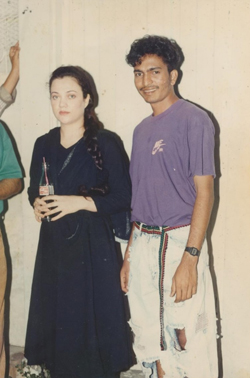 Throughout the years, Asif said Banks DIH has been supporting all of his events. From time to time, he said he would assist other promoters who might be in need of assistance as to how to make an event happen. "There are so many promoters trying to do things. So I let them go forward. I like to see what they are putting on the table. Some of them come bigger than me but they don't last."
Asif has big plans to make a comeback in the industry though as he has held back from organising events for quite some time now. He even plans to work on the international stage. "I'm 100% sure it will be a success because I'm blessed and have endless fans. Of course I have haters too but at the end of the day, I love everyone. I'm also planning to make a comeback in showbiz in Guyana in 2015.
"As one of Guyana's prominent promoters, I do enjoy showbiz. There is always something new coming on the table. You have to be smart because there is always someone waiting to snatch your ideas from you but I was never afraid of competition and I will never be," he said.
Persons abroad can log on to www.ntntv-radio.com and listen to Asif every Thursday from 15:00 hours to16:00 hours. His television show is also on every Wednesday evening at prime time. Asif strives to keep his music "clean" as he prefers to promote music that even children can enjoy.
Asif is still single, he told us with a smile.
(By Telesha Ramnarine)