TWO men appeared in Court yesterday on separate damage to property charges in connection with last month's disturbances on Agricola Public Road.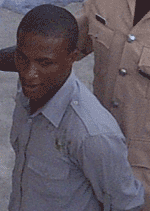 Nigel Garraway, 29, of Lot 33 Parfaite Harmonie, West Bank Demerara and Dwayne Gibson, 29, of Lot 133 Nelson Street, Mocha, East Bank Demerara, both pleaded not guilty before Magistrate Sueanna Lovell.
Particulars of the charge against Garraway said, on October 11, at Agricola, he damaged tyres valued $2.3 million property of Ray Rutherford.
Gibson was also charged with damaging tyres worth $2.3M and Rutherford's Ford van valued at $2.7M.
Defence Counsel Joseph Harmon, representing both defendants, told the court that they are innocent of the offences.
He said Garraway, who is a University of Guyana (UG) student, was heading to Georgetown, when he saw a large crowd on the Agricola public road, parked his car and went to see what it was about when a camera captured his image.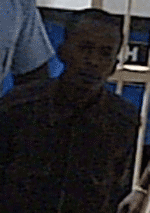 Similarly, Harmon said Gibson, who is an electrician was working in an Agricola back street when he heard about the protest and walked out on the public road to see what was happening. He claimed that a camera also snapped him while he was on the road.
Any complaint
Harmon stated that Acting Police Commissioner Leroy Brumell had been quoted in the press as saying that no one had made any complaint to the police on the day of the protest and now charges are being proffered against his clients.
Harmon pointed out that police never apprehended the men while they were, allegedly, burning tyres and a vehicle.
The lawyer informed the court that things outside are motivating the charges against his clients and that the virtual complainant does not seem to be interested in the matters since he was not present.
Police Sergeant Alexis David-Hossanah, prosecuting, informed the court that the virtual complainant was not in Court because he was not notified that persons were charged.
She had no objection to bail but requested that it be set in a substantial amount, based on the value of the articles that were damaged.
Garraway was ordered to post $75,000 surety and Gibson $150,000 on both charges. The cases will be called again on November 21.
On October 11 unrest erupted on the Agricola Public Road hours after a group of persons protested at the Georgetown Magistrates' Court claiming that murder accused Terrence Wallace was given special treatment by his fellow police colleagues.
On September 11, 17-year-old Agricola youth, Shaquille Grant was shot and killed, allegedly by Corporal Wallace and two other policemen, Corporal Warren Blue and Constable Jamal Lewis, who are yet to be arrested.
The protesters had also claimed that the protest action was because Cabinet Secretary, Dr. Roger Luncheon had said that government was "ready to rumble" with those demanding that Home Affairs Minister, Clement Rohee step down.