AN evening of song, dance, poetry and the launch of a Dave Martins'  new video and DVD, 'If You Are A Man' at the Theatre Guild Playhouse Sunday evening commemorated International Men's Day (IMD) observed yesterday in over 60 countries.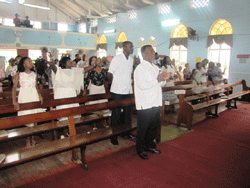 The event entitled 'Magnificent Man 2' was organised by  the Men's Affairs Bureau of the Ministry of Labour, Human Services and Social Security, in partnership with the United Nations Population Fund and the United Nations Programme on HIV/AIDS (UNAIDS).
Prime Minister Samuel Hinds was among those in the audience to witness performances by Prisoners of Purpose, Dominion Dancers, songs by Samuel Medas and the Mighty Ballack, the Police Male Voice Choir and Band, The Messengers a capella group, comedy by Allendy Henry, and poems by actress Nuriyyih Gerrard.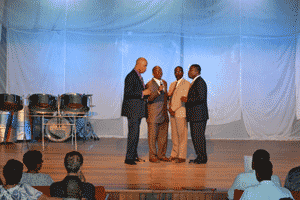 IMD observance started in Trinidad & Tobago in 1999 and is celebrated annually on November 19.
Focus is placed on men and boys' health, promoting gender equality, improving gender relations and positive role models, discrimination against men and boys and their achievements, contributions, community involvement, family, marriage and child care.
"Helping Boys and Men Live Longer, Happier and Healthier Lives" is the theme for this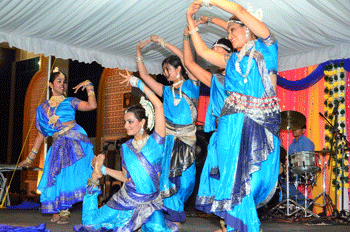 year's IMD observance, which Prime Minister Hinds found relevant to the challenges males face in this modern era.
He alluded to the huge gap in the proportion of females to males in tertiary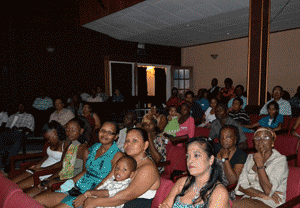 institutions and its implications on relationship and family life, particularly with the possibility of women holding steadier and better jobs.
"The new life that we are living is posing us new problems, and I think, particularly for us men, we have to find new roles or we have to accept the new circumstances," the Prime Minister said.
The Men's Affairs Bureau was a special unit set up in the Ministry of Labour, Human Services and Social Security in March last year, to support men in their quest to realise their true potential as fathers, husbands, parents and role models.