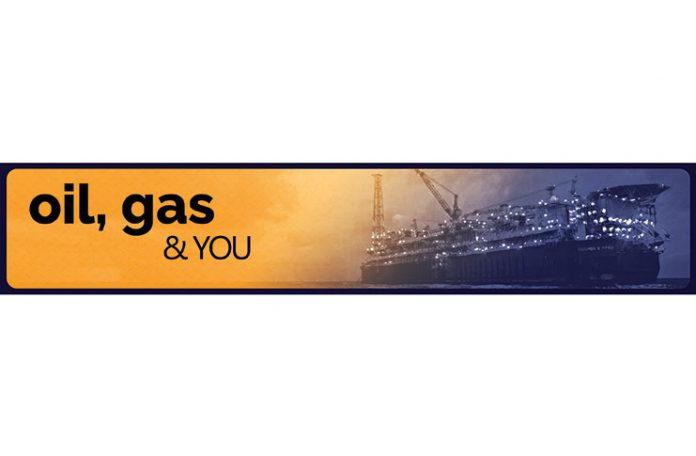 SIGNS of the money coming into Guyana are everywhere. New warehouses, docks, and support facilities are springing up along the coast, especially in Georgetown. While the visible signs are only just appearing, Guyana's current status is the culmination of years of investment. This is underlined by a recent report by the Norwegian energy analysis company, Rystad Energy, which examines the true extent of what has been spent to make Guyana's oil boom happen.
According to Rystad, oil companies have invested more than US$8B in Guyana to develop offshore oil production between 2015 and 2019. That money went to massive seismic and underwater exploration campaigns and the early stages of analysing possible finds, as well as the enormous logistics of drilling and establishing production facilities.
That kind of investment being made in what was, at the time, a largely unproven frontier area is extremely rare.
Several factors, including stagnating oil demand in major consumer markets like Europe and a continuing oversupply caused by unconventional oil sources have helped keep global oil prices relatively low for more than a decade. Right now, prices for Brent Crude – a common benchmark in the industry –are barely above the levels they hit in the depths of the global 2008 financial crisis. Most recently, the Wuhan coronavirus has driven prices down even further since China is a major consumer of oil.
Low prices make the more expensive oil development regions uncompetitive. They can also discourage investment, especially for deepwater offshore projects which are some of the largest-scale and most capital-intensive in the industry.
The result is that many companies have dialed down their overseas exploration and development operations. Tullow Oil, which has had mixed success on the Orinduik Block offshore, closed its offices in Kenya last month and laid off staff across East Africa and the UK after poor performance in this unforgiving business environment. The company plans to shrink its total workforce by a third and close two more offices.
Yet Guyana will likely remain an outlier. The Rystad report forecast that investment figures will continue to grow overall for the next several years as new projects are approved and new fields are brought online, even while the costs for the earliest wells decline as production settles into a routine and initial exploration and development costs are paid off. The combination of considerable recoverable resources and relatively low cost of production have allowed Guyana's new industry to weather the storm.
The Government of Guyana is also reaping the benefits of not having to pay a piece of that massive $8B up front. If Guyana had bought an equity stake in the production, as some countries do, we would have had to contribute to the cost of investment, beginning at the exploration phase. Guyana simply does not have that capital, and would have required us to borrow money internationally.
Instead, Guyana opted to provide the exploration companies with an option to recover their costs if oil was discovered and produced. If they didn't, Guyana wouldn't have had to pay a dime.
Some have claimed that Guyana now "owes" the companies for the massive investments that were made to establish oil production. That's exactly what the Production Sharing Agreement was designed to avoid.
Cost recovery does not function as debt in any financial sense. It's just a way companies make back their initial investment from production. This works the same way it does in any business: profits are just revenues minus costs. Guyana will share equally in all profits, but the companies are allowed to recoup a percentage of their costs first since they took the initial risk to invest billions of US dollars.
Those risks seem to have paid off.
Our economy is expected to grow explosively, with our gross domestic product predicted to grow a nearly unprecedented 86 per cent next year, according to the International Monetary Fund. That's a testament to the immense scale of the investments being made here and the transformative potential they have for Guyanese.