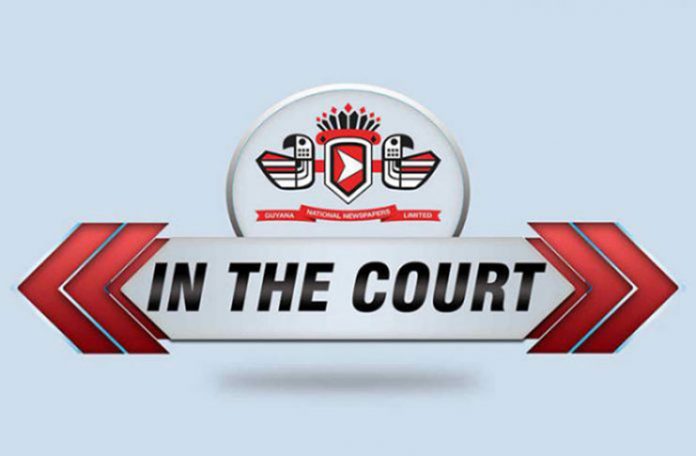 MAGISTRATE McGusty, on Wednesday July 17, 2019, remanded 20-year-old miner to prison for robbery under arms.
Shamar Charles appeared at the Georgetown Magistrates' Court and denied the charge when it was read to him.
Particulars of the first charge read that, on Wednesday July 10, 2019, at Lamaha Street, Georgetown, in the company of others, and armed with a gun, Charles robbed Tessa Pripon of a phone, a gold band, and a gold chain, a total value of $535,000.
It is alleged that, on Sunday May 26, 2019, at Agricola Public Road, he robbed Jermaine Inniss of a gold chain worth $400,000.
It is also alleged that, on Sunday May 26, 2019, at Agricola, East Bank Demerara (EBD), he robbed local motor car racer and squash player, Kristian Jeffrey, of his chain, a leather wallet and 15,000 in cash, totaling $425,000.
Chronicle, in a previous report, had stated that Jeffrey and a friend had attended a concert at the stadium, and, at the conclusion of the show, they called a taxi to take them home. However, owing to the heavy traffic at the time, they decided to walk to meet the car and were attacked by Charles.
Magistrate Faith McGusty remanded Charles to prison until July 31, 2019.