– into Craig St father, son murder
PRINCIPAL Magistrate, Judy Latchman is expected to set a date for the commencement of the Preliminary Inquiry (PI) into the murder of the Craig Street, Campbellville father and son at their home back in July.
Orlando Douglas, 30, also of Campbellville, is currently on remand for the murder of 61-year-old Deonarine Liliah and his 28-year-old son, Omkar during the course of a robbery between July 7, 2018 and July 10, 2018.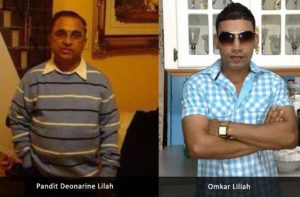 Douglas' attorney, Melville Duke on Thursday requested a date for the commencement of the PI, but Magistrate Latchman adjourned the matter until September 25 when she will set a date.
The Guyana Chronicle had earlier reported that the father and son were last seen alive on July 7 at their Campbellville home, but after a foul stench started to emanate from the premises three days later, their tenant called the police, which is when their decomposing bodies were discovered.
Police managed to recover CCTV footage which showed an unidentified male jumping the western fence and entering the home.
A post mortem report revealed that the victims had been stabbed a total of 66 times.