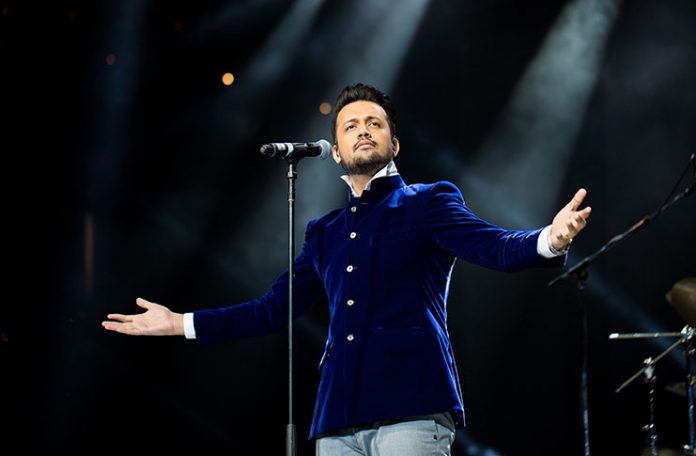 Atif Aslam Concert for May 1 at the National Stadium
The Guyana Hindu Dharmic Sabha will be hosting a number of activities to commemorate the 180th anniversary of the arrival of Indians to Guyana.
The highlight event will be a concert on Tuesday, May 1 at the Guyana National Stadium featuring Bollywood playback singer Atif Aslam. Atif has taken the world of playback singing by storm in recent years rendering hit songs like Pehli Nazar, Tu Jaane Na, Tere Sang Yaara, Dil Diyan Gallan, Tera Hone Laga Hoon and Main Rang Sharbaton Ka. He has been nominated for and won several prestigious awards and has performed in concert extensively around the world. Atif's concerts are popular for his energy, versatility, cool performance style and ability to switch seamlessly from the Bollywood genre to folk music, qawalis and pop songs. He will be accompanied to Guyana by his full team including singers, musicians and technical personnel.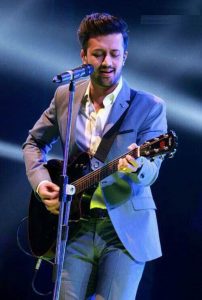 All proceeds from the Concert will go towards the Dharmic Rama Krishna School Expansion project which will involve the construction of a new Secondary School and additional Primary facilities. The Dharmic Rama Krishna School was established almost 20 years ago and is well known for its academic performance as well as the strong extra-curricular programme which includes cultural and religious education. Students of the school have been consistently gaining top spots at the National Grade Six examination. The School has outgrown its current accommodation in Barr Street, Kitty and there is a demand for a secondary school to be added.
Tickets for the concert cost VVIP $20,000, VIP reserved seating $6000, general seating – $2500 and standing $1500 and are on sale at the Dharmic Kendra – Prashad Nagar, Red Mango – Robb Street, all E-networks locations, Harinarine & Sons – Regent Street, Countryside Agri Centre – Vreed-en-hoop, M & M Snackette, EBD, the Murti Shop – WCD and NTN – Brickdam. Information can be obtained by calling the Sabha on 227-6181 or 219-1900.
In commemoration of the 180th milestone, Guyana Hindu Dharmic Sabha will also be holding a special Ramayan Festival at the Oceanview Mandir Compound, WCD on Saturday, May 5 celebrating the Ramayan traditions. In addition, there will be cultural events featuring outstanding Guyanese artistes at the Tain Campus, Berbice and Bath Community Centre Ground, West Berbice on Friday, May 4 and at the Anna Regina Mandir , Essequibo and Betterhope Mandir, ECD on May 5th. In mid-May, the East Berbice Praant of the Sabha will host a special lecture and evening of Taan.