…gets $800,000 bail
FIFTY-YEAR-OLD Lance Corporal attached to the City Constabulary, Gregory Bascom was Thursday charged with manslaughter for the unlawful killing of 34-year-old Marlon Fredericks last Sunday.
The courtroom was filled with co-workers and relatives of the accused who came to show support. Bascom of West Ruimveldt Housing Scheme appeared before Chief Magistrate Ann McLennan and was not required to plead to the indictable charge. Particulars of the charge alleged that Bascom unlawfully killed Fredericks on January 14 at Regent Road, Bourda, Georgetown.
Bascom's attorney, Roger Yearwood during an application for bail deemed the killing as an "unfortunate incident." The attorney went on to say that his client was operating within the course of his duties. Yearwood explained that his client is interdicted from work.
The prosecutor, Celine Evans made no objection to bail but requested that a report condition be attached. The Chief Magistrate released Bascom on $800,000 bail and adjourned the matter until February 12. He was ordered to lodge his passport at the court and report every Friday until the completion of the trial into the matter.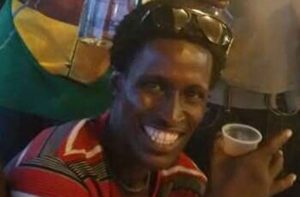 On Saturday Fredericks of Tiger Bay, Georgetown, was apprehend by law enforcement officers from the City Constabulary for a number of simple larceny cases during which he was beaten. Fredericks was kept in custody at the entity's Bourda Outpost and it is alleged that he attempted to flee custody and was shot as a result. His mother Claudette Fredericks had gone to visit him when she witnessed the shooting.
A post-mortem revealed that the cause of death was as a result of complication to his lower back due to gunshot wound. Eyewitnesses said his death could have been avoided since he was in a weakened state and could not have run away; hence apprehending him should have been an easy task for the Lance Corporal. Claudette Fredericks said her son was a drug addict who had relapsed twice following stints at a rehabilitation facility.
She said that seeing her son being brutally beaten while surrendering to the police has been one of the most traumatising moments of her life. She said that because of the beating, her son had not eaten since he was taken into custody, and family members felt his death could have been avoided.