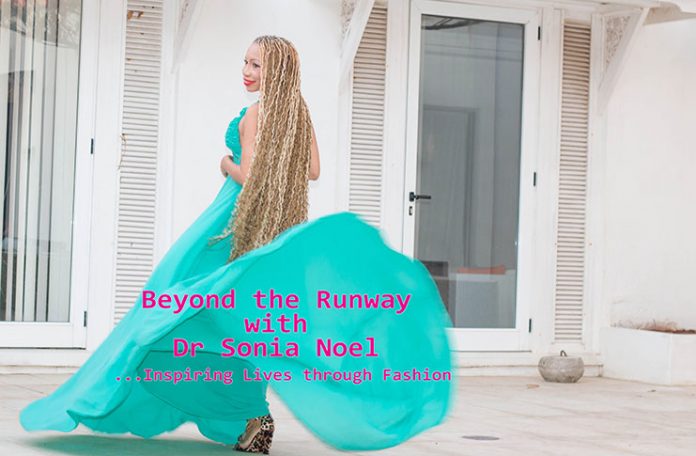 I HAD a very hectic but interesting week and was surrounded by a lot of young people. I attended the Come Alive Network Youth Conference with two of the foundation's youth leaders, Sadia Smith and Sasha Castello.
I assisted in facilitating the fabric art session at the Giving Hope Foundation Bereavement Camp and was re-energised by the talent displayed. The talented Andy Cummings who won Designers Portfolio 2012, also assisted in guiding the children. One of the highlights was definitely having a movie day in the middle of the week.
Not many people will succeed in distracting me from my work, especially midweek. A few times during the year a number of children (age five to 16) from the orphanage come over to my home for the day and we do fun things. I have two biological daughters, but I have many children.
It was so relaxing and it certainly added so much peace to my day. Maybe I had too much relaxation, because after they left I watched a few old episodes of Fresh Prince of Bel Air. I decided to start this column, then I realised it was time for Wednesday night's church.
I saw the most amazing moonlight as I was leaving church after a meaningful service. I took a few seconds to thank God for affording me this opportunity, because we take these simple pleasures for granted. Last week, I promised to continue the importance of teamwork.
Another very important Law of 'Countability' is that teammates must be able to count on each other when it counts. Stanley C. Gault said, "We don't work for each other, we work with each other." This is the essence of 'countability' — the desire for teammates to work together toward common goals. Team members who can depend on each other only during easy times have not developed 'countability.'
One of the greatest compliments is being counted on. Ask yourself if your integrity is unquestionable; if you perform your work with excellence; if you are dedicated to the team's success; if you can be depended on every time; and if your actions bring the team together.
* For team leaders, here are some suggestions from William Cohen:
* Develop pride in group membership.
* Convince your group that they are the best.
* Give recognition whenever possible.
* Encourage organisational mottos, names, symbols, and slogans.
* Establish your group's worth by examining and promoting its history and values.
* Focus on the common purpose.
* Encourage people to participate in activities together outside of work.
The formula for Countability is Character + Competence + Commitment + Consistency + Cohesion = Countability.
Some of the other laws are The Law of the Price Tag. The team fails to reach its potential when it fails to pay the price. Here are the four truths about The Law of the Price Tag:
* The price must be paid by everyone.
* The price must be paid all the time.
* The price increases if the team wants to improve, change, or keep winning.
* The price never decreases.
When it comes to the Law of the Price Tag, there are only two kinds of teams who violate it: Those who don't realise the price of success, and those who know the price, but are not willing to pay it. Sacrifice, time, commitment, personal development, unselfishness — these are some of the prices we pay for team success.
The Law of the Scoreboard: the team can make adjustments when it knows where it stands .The scoreboard is essential to understanding. It provides a snapshot of the game at any given time.
The scoreboard is essential to evaluating. The scoreboard is essential to decision-making.
The scoreboard is essential to adjusting. The scoreboard is essential to winning.
When you know what to do, then you can do what you know.
Last year on this date I was preparing with great excitement to join the John Maxwell Team Certification Programme after going through the online university.
It was part of my growth plan and I am enjoying this intentional growth journey. I can never forget that feeling I experienced when I saw my Guyana flag among the over 100 flags from around the world, knowing it was there because of my presence.
I can honestly say that programme has changed my life in a major way, because it added so much value to me and my programmes. What plan do you have to grow you or your team?
Send us your feedback to beyondtherunway1@gmail.com and visit our FB page beyond the runway as we continue this journey called life BEYOND THE RUNWAY.